Today we will introduce you to another e-liquid drop from the original Chinese manufacturer Hellvape called Helheim S30 RDTA. Hellvape has released the continuation of its Helheim baco drip line – Hellvape Helheim S30 RDTA.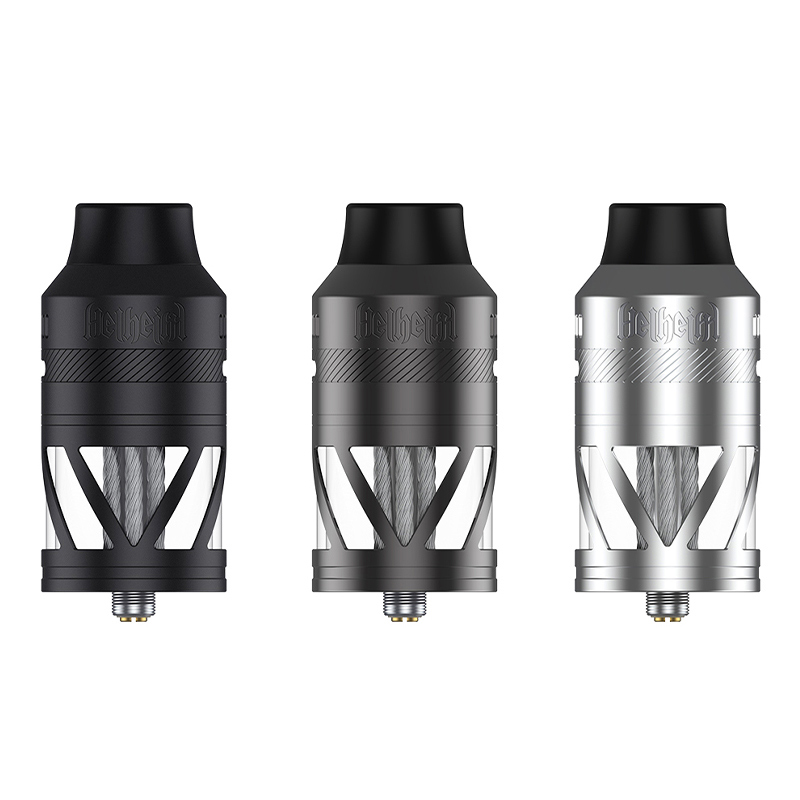 Specifications:
Height: 67.75 mm
Diameter: 30mm
Drip Tips: 810
Airflow: bottom + side
Capacity: 12 ml
Base on two spirals
Squonk pin
The novelty has significantly increased in size, but retains many of the unique features of this range of devices, including a fluid supply system using cables.
The Hellvape Helheim S30 RDTA has a large steel case with a diameter of up to 30 mm. The manufacturer offers three design options for users to choose from: steel, bronze and black.
The device is equipped with two airflow systems independent of each other, which can be combined: side and bottom. The deck of the atomizer is designed to fit two coils in a column-free base.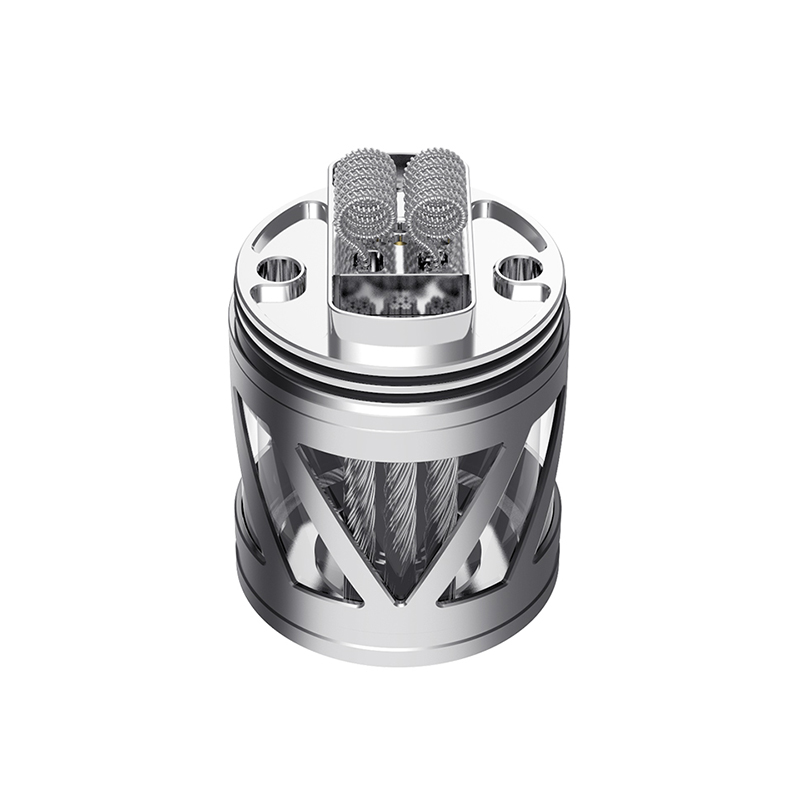 Liquid is supplied to the lint from both sides via a six-wire cable system, in quantities of three. The 12 ml volumetric reservoir can be refilled either through the holes next to the windings or with the help of the squonk pins provided.
The unit will also come with spare cables, a screwdriver, two pre-wound coils and a tool for shortening the vape coil legs. Includes a set of orings and screws.
Other kits you may prefer:
vandy vape pulse aio.5
horizontech aquila tank