Let's welcome G-PRIVE 4 from SMOK. SMOK G-Priv 4 is the latest box mod in the G-Priv series. It comes with a touchscreen similar to the G-Priv 3. Can't wait to see what's new in the G-Priv 4? Let's see in this review.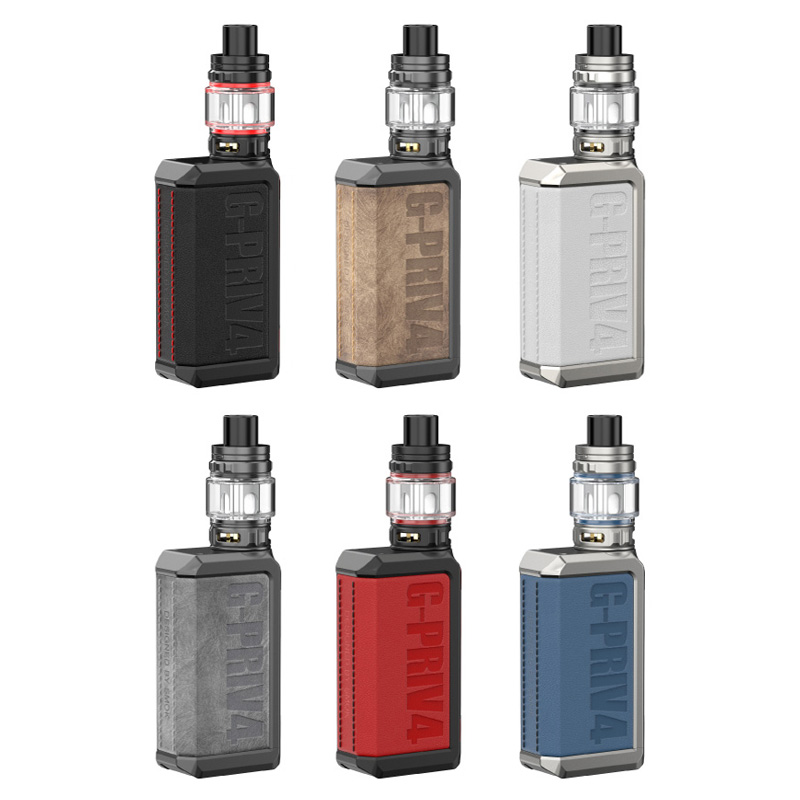 Mod
The box mods of SMOK G-Priv 4 are not much different from G-Priv 3. They are both powered by dual 18650 batteries with a maximum output of 230W and allow the same resistance range.
Also, they're very similar in appearance and panel layout: the larger is a large touchscreen on the front, while the smaller is a slender rectangular fire button. And the G-Priv 4 shrinks the display size from 2.4 inches to 2.0 inches now.
The G-Priv 4 mod has the latest IQ-M chipset inside for versatility, it can operate in Variable Power (VW) mode or Temperature Controlled (TC) mode compatible with stainless steel, nickel, and titanium atomizing heads.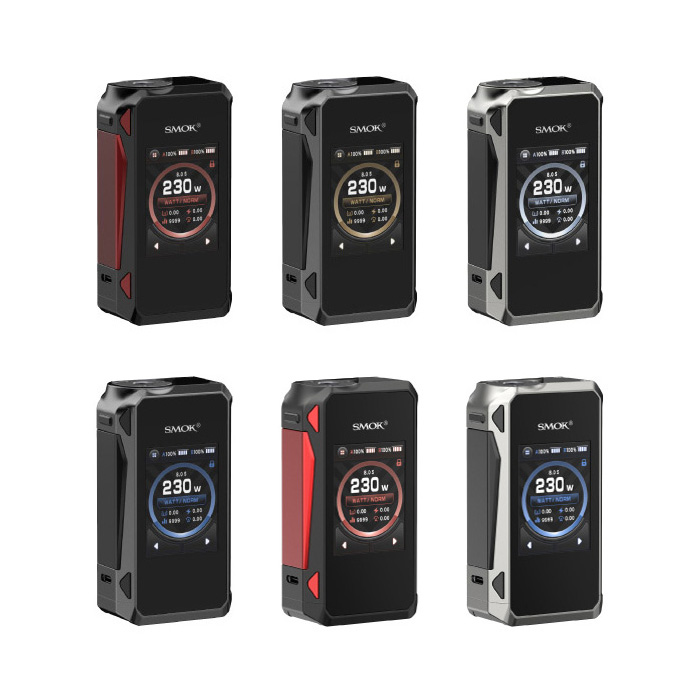 Tank
The Smok G-Priv 4 kit comes with a TFV18 mini tank with a capacity of 6.5ml juice and an easy top filling system. The bottom-up airflow can be adjusted to any preference thanks to 3 large air intake slots at the bottom.
Coil
The TFV18 Mini Tank is compatible with three V18 Mini coils: 0.15Ω, 0.2Ω and 0.33Ω, but the 0.2Ω option is not yet included in the kit.
Summary
The most obvious change in the G-Priv 4 from its predecessor is that the leather design is placed on the body where the palm of the hand rests when holding the device, giving it a more textured elegance and an optimized grip.
Related kits you may prefer:
esco bars mega 5000 White Mystery
esco bars aquios mesh Mango Lassi