Now I will make a comparison between the VOOPOO REX Kit and Eleaf iStick Rim Kit, both of which can fire up to the max output of 80W. And they also have the similar shape. So which one will you choose between Voopoo mod kit and Eleaf vape kit?
The Eleaf iStick Rim comes with a Eleaf iStick Rim 80W battery and a Melo 5 Atomizer. Works with inbuilt 3000mAh battery, the Eleaf iStick Rim Mod provides an all-day-long vaping experience to users.
Adopting the gorgeous IML Technology, it can make the color brighter and longer lasting. Paired with TYPE-C port and supported by QC3.0/PD3.0 charging protocol, iStick Rim can be fully charged in a high speed which just need 40mins.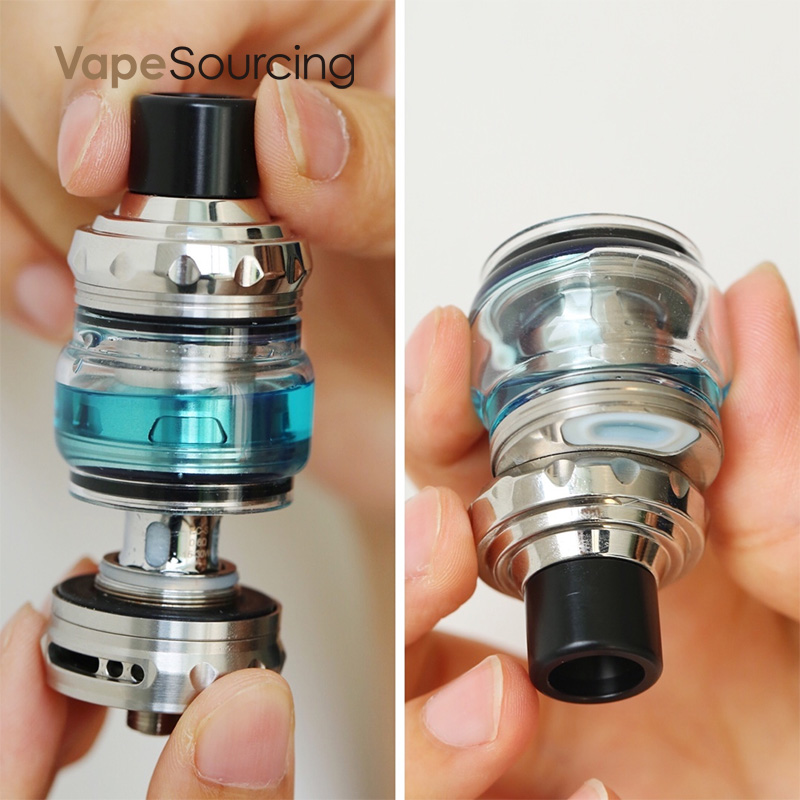 As for the Melo 5 Tank, it can hold up to 4ml of e-juice and features an easy top fill structure and the adjustable bottom airflow system with childproof lock design. When users unscrew the base to remove the coil, the spring loaded valve automatically stops any juice from the main tank escaping. This vape ohm tank is compatible with many coil heads of EC series, included in the package is a 0.15ohm EC-M rated between 30-75W and a 0.6ohm EC-S rated between 15-30W.
Main Features:
Compact and fancy design with silicone material
Built-in massive 3000mAh battery with 80W output
Innovative melo 5 atomizer offer you optimal flavor
Two kinds of coils for your options
New EC serices coils compatible with Type-C and QC 3.0 faster refill
One button and LED screen for easy operation
So how does the VOOPOO REX Kit perform? Can this Eleaf iStick Rim beat the VOOPOO REX Kit?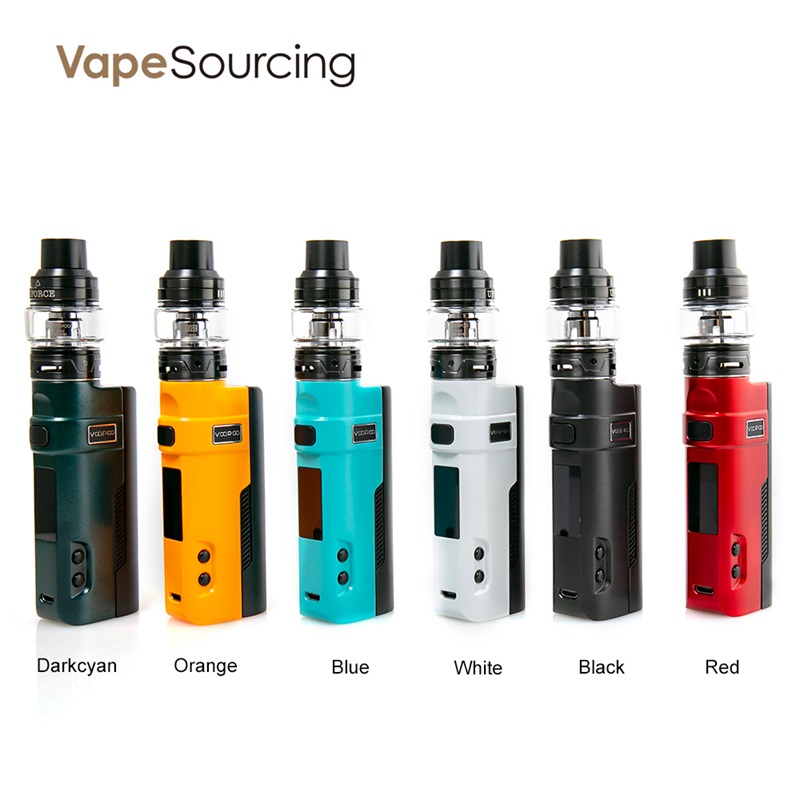 VOOPOO Rex Mod Kit includes REX Mod and UFORCE Tank, and it features an ergonomic design, and S-shaped body with curve-designed fire button which makes it comfortable to hold in hand. Powered by single 18650 battery, it's capable of 80W maximum output. It adopts the GENE.FIT chip, which is secured by a V0 class fireproofing bridge to block dust, liquid or burnout.
Equipped with UFORCE Tank, it comes with 5ml e-juice capacity for a long time vaping. It comes with venting system and triple balanced inhale system for strong and smooth flavor. There are two coils:UFORCE N1 0.13 ohm coil and UFORCE U2 0.4 ohm dual coil, both of rated at 50 to 100W and the best range of 70-80W. UFORCE Tank adopts top and bottom filling design and bottom airflow system which is easy to fill.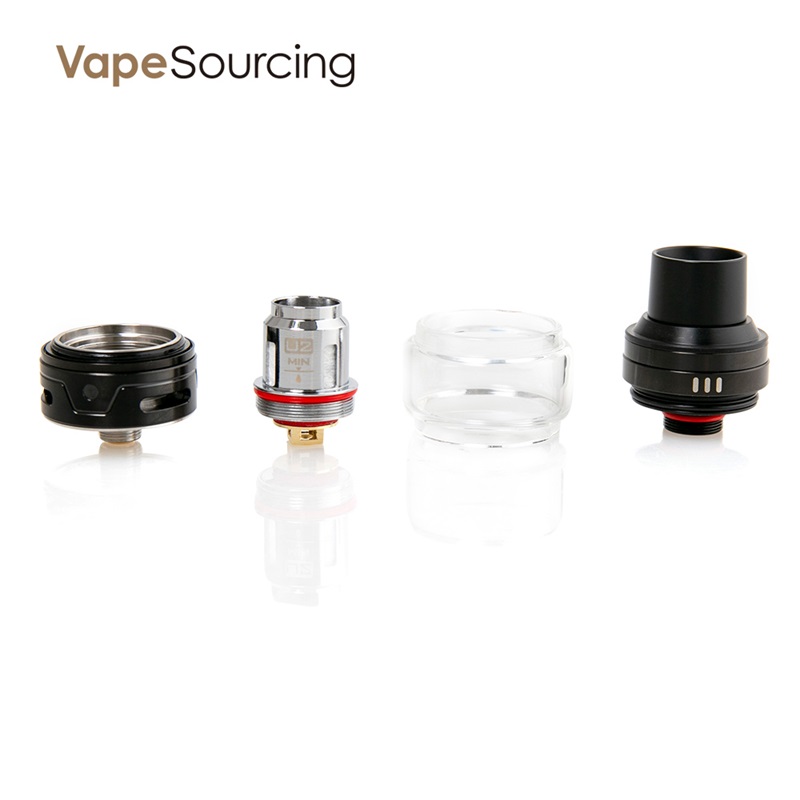 Main Features:
1. S-shaped body with curve-designed fire button
2. Innovative GENE.FIT chip for security and long lifespan
3. UFORCE tank with U2 and N1 coils
4. Single 18650 battery with 80W maximum output
5. 5ml e-juice capacity
6. Magnetic battery cover
7. Venting system and triple balanced inhale system
8. Anti-deadlock and avoid leaking of e-liquid
9. Seven security protections for safe vaping
10. High performance and low standby power consumption
So which one is more suitable to you, Eleaf iStick Rim or VOOPOO REX? Now both of these vape starter kits are sold in Vapesourcing  China vape site online at the low price for you to order.
Read more>> Best Pod Vape 2019 – Lost Vape Lyra VS Eleaf Tance