Recently more and more vapers fall in love with Voopoo vape devices, especially drag 2, drag mini. Now I will recommend you two vape starter kits from Voopoo drag series – Voopoo Drag Nano Pod System  and VOOPOO Drag Baby Trio, so which one is your final choice?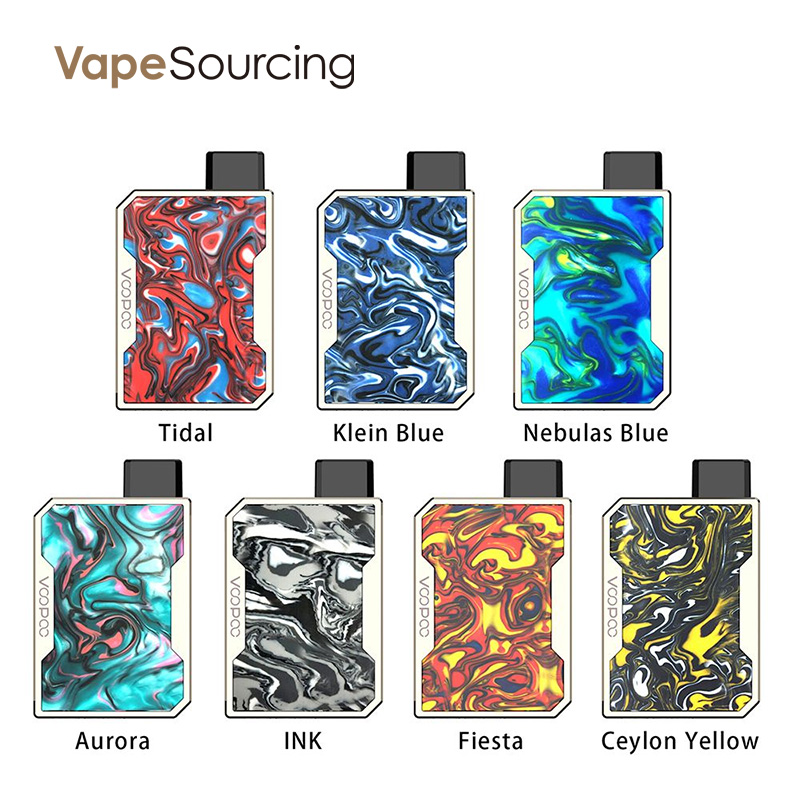 This pod mod kit is measured by 54.5*35*11mm,which is made of zinc alloy and aluminum alloy material with resin panels decorations. It adopts intelligent cold boot pattern with Gene Pod Chip inside which will keep original flavor and increase vapers' taste.  At the bottom of the vape device, there is a USB port and you can charge the built-in 750mAh battery.
There is a smart LED battery life indicator light located at the bottom, showing you three colors depending on the battery level: Green for 100% to 61%, Blue for 60% to 20%, and Red for lower than 20%. As for the pod, it can hold a maximum of 1ml e-juice and features a 1.8 ohm coil head, optimized for nic-salts e-juice.
Parameters:
Dimension:54.5*35*11mm
Battery: Built-in 750mAh
Material: Zinc Alloy & Aluminium Alloy
Weight: 55g
Voltage Output: 3.2V-4.2V
Change Voltage: 5V/0.5A
Quiescent Current: <15uA
Capacity: 1ml
Resistance: 1.8Ω
So how about VOOPOO Drag Baby Trio? VOOPOO Drag Baby Trio is one mod vape kit, however, the Voopoo Drag Nano is one pod mod kit.
Voopoo Drag Baby Trio Starter Kit is powered by the GENE.Trio chipset, offering the vaper a wattage range between 5w and 25w. it has an internal 1,500mAh battery which can be charged via micro USB. Tricolor LED battery indicator light makes sure that there are no burning as it will turn off automatically if it is low capacity when vaping it.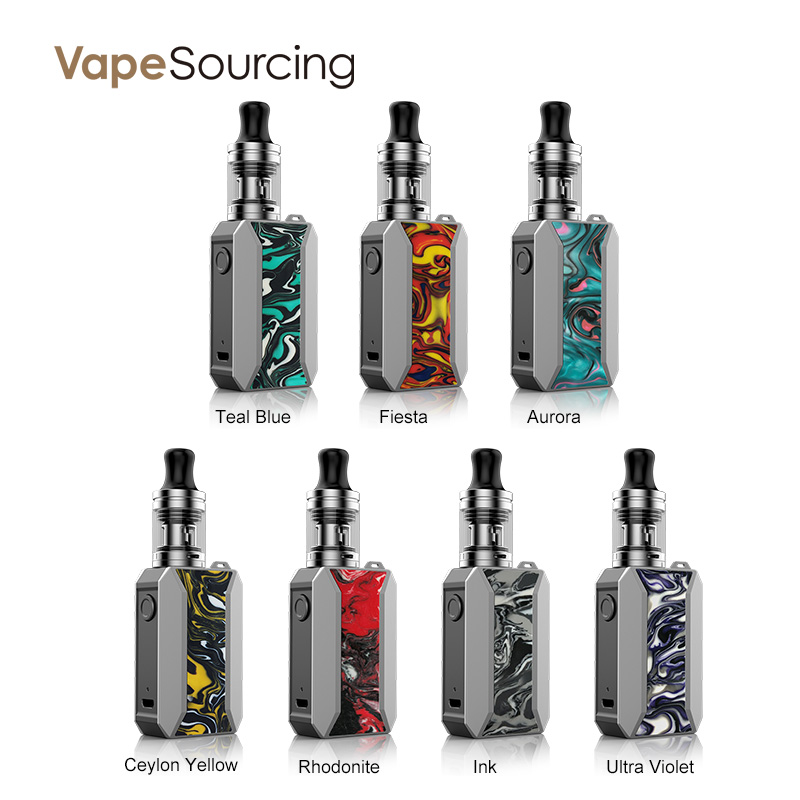 VooPoo Drag Baby Trio has a 1.8ml e-liquid capacity, with its top fill threaded design, you can fill it quickly with your favorite e-juices. It also utilizes the PnP coil system:PnP M2 Coil head and PnP C1 Coil Head. Since the M2 Coil head has a resistance of 0.6 ohm, it is better for direct lung vaping. However, the C1 Coil has a resistance of 1.2 ohm, and much better suited for mouth to lung vaping.
Parameters:
Mod Size : 58.5*35 *21.5mm
Mod Material: Aluminum Alloy & Stainless Steel
Battery: 1500mAh (Built-in)
Power Range: 5-25W
Resistance Range: 0.5-3.0ohm
Charge Voltage: 5V/1A
Quiescent Current: <15uA
Tank Size: 18.5*43mm
E-juice Capacity:1.8ml
Tank Material: Stainless Steel
Air Intake : Middle Adjustable Airflow
Coil Type: PnP-M2 0.6ohm Coil, PnP-C1 1.2ohm Coil
So which one do you like better between these two Voopoo vape starter kits? Now both of Voopoo kits are sold in Vapesourcing online vape shop for you to order.
Related blog>>