The Vladdin Boqpod Kit is the first-ever co-branded product of Vladdin Global Ltd. and Boqpod technology that features a convenient and fully responsive auto-activated airflow switch and unique leak-proof pod. This is a device that is friendly to your hand, making a good balance between square structure and lightweight design. It adopts 2-in-1 airflow structure to keep liquid and air separated, which along with the storage tank for leaked liquid, improves the product lifecycle. In addition, various improvements have been made to the inner structure, including the new way of airflow transmission, which reduces the probability of liquid leaking, also avoids the issue of spit-back.
Vladdin Boqpod adopts the world's first inlaid mech coil – the AX ceramic coil, which combines the advantages of ceramic and metal mech technologies, ensuring uniform heat and long lifespan. The device will automatically enter sleep mode when there is no vaping action for 3 seconds. As a very common configuration, there is an LED indicator to remind you of the battery status clearly. What's more, multiple protections applied to provide you a stable and secure vaping experience.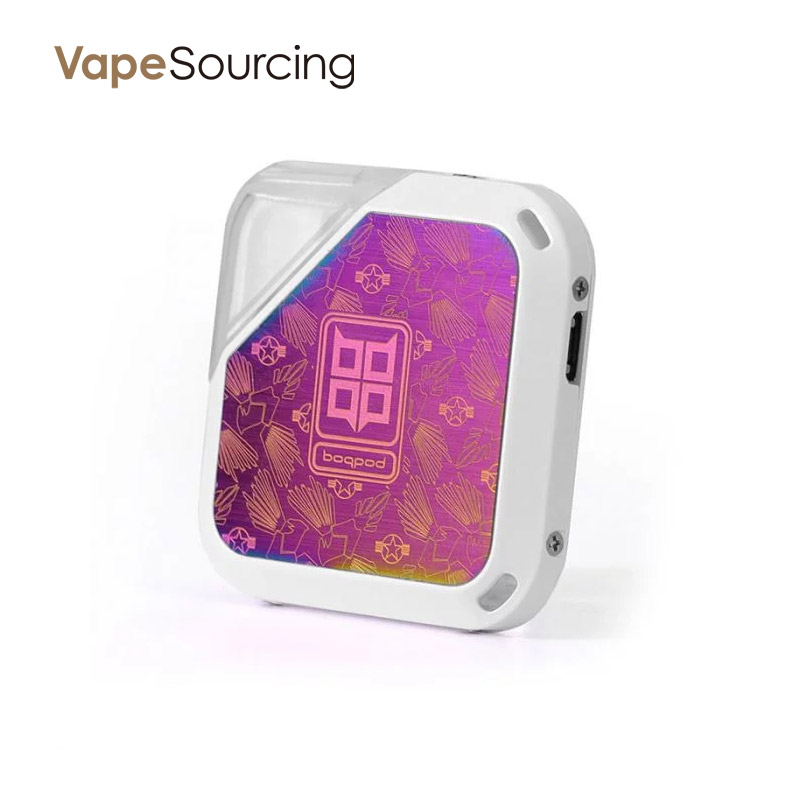 Parameters:
● Size: 46mm * 46mm * 10mm
● Battery: 400mAh built-in battery
● Refillable Pod Capacity: 1ml
● Atomizer Type: Microporous ceramic
● Output Voltage: 3V
● Resistance: 1.1ohm
● Charging Time: 40 minutes
Four different choices, but more than just four colors. The Vladdin Boqpod provides multiple camouflage design options with double-sided magnetic panels on vaping shop, making itself more than just stylish.
You may also want to view:
gen vaporesso fr
artery nugget black