The family members of Vapor Storm Puma best vape mods are both the powerful device available in a series of funky designs, all made from lightweight ABS material. It is designed to be used with DL tanks, as you do not need such powerful devices for MTL tanks.
1. Design and Material:
The Puma and also the Vapor Storm Puma Baby comes in a large range of graffiti-inspired designs. Some people will love them, some will hate them, but they're certainly going to get you noticed. The device itself is made of lightweight ABS material, meaning it's a tough little fucker.
2. Size and Weight:
The dimensions of puma vapor storm mod are: 80.7mm by 40.3mm by 40mm, which is by no means small. Puma baby's dimensions is 82 x 24 x 40mm. The Puma is a powerful machine and it has to keep that power somewhere. The lightweight material means it doesn't weigh as much as it might otherwise. Both two mods are of ergonomic design, meaning it fits nicely in the palm of your hand, but you need pretty big hands to fit this comfortably in your hand.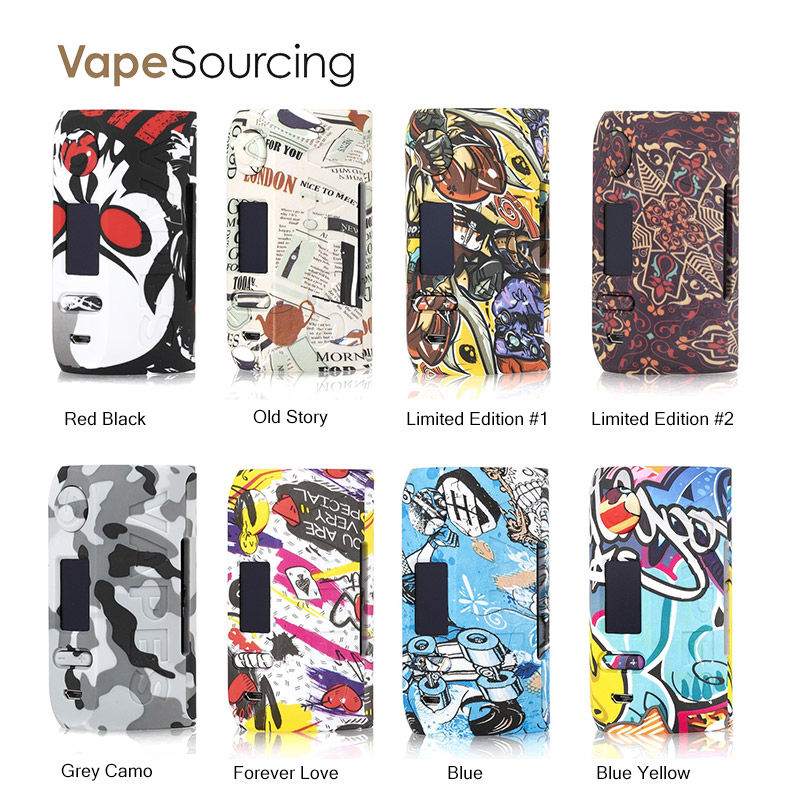 3. Battery, Power, and Charging:
The Puma can produce power up to 200W, and it requires dual 18650 rechargeable batteries which are not included, so the battery-life really depends on how you're willing to spend on buying the batteries. Puma Baby can produce 80w max power, working with single 18650 battery.
The two Puma vape box mods come with a USB charging cord, but charging 18650 batteries in this way can damage the battery life. It's recommended that you buy an external charger for 18650s. This is a powerful mod, so it's worth buying decent batteries in order that you can keep a charge all day.
Vapor Storm Puma family mods are the powerful machine and they are well-built and tough. This by no means a starter mod. They are designed for people who know what they want and it offers them the power they need.
>Read more reviews about other vape mods just go to vapesourcing online vape shop.
>>Buy e-juice together: mr salt e mint
>>Read more: