Today I want to introduce two new pod vape kit to you, One Lambo Kit and GTRS LOCO AIO Kit. They are both come from a not very famous brand, but still have interesting features, let's come together to see what's their advantages.
One Lambo Kit 360mAh Pod System Kit
One Lambo Kit is building with a light multi-faceted case without buttons, a maximum power of 12 watts and an integrated battery with a capacity of 360 mAh. The developers were inspired by a well-known automobile brand. The zinc case was given a multifaceted shape, supplemented with carbon fiber inserts and three colors. A USB port was installed on the end and a loop was provided for the strap. The device is activated by puff and can accelerate to 12 watts of power. Powered by a 360 mAh battery. The translucent replaceable cartridge is equipped with a built-in evaporator for 1.6 Ohms and a 2ml tank.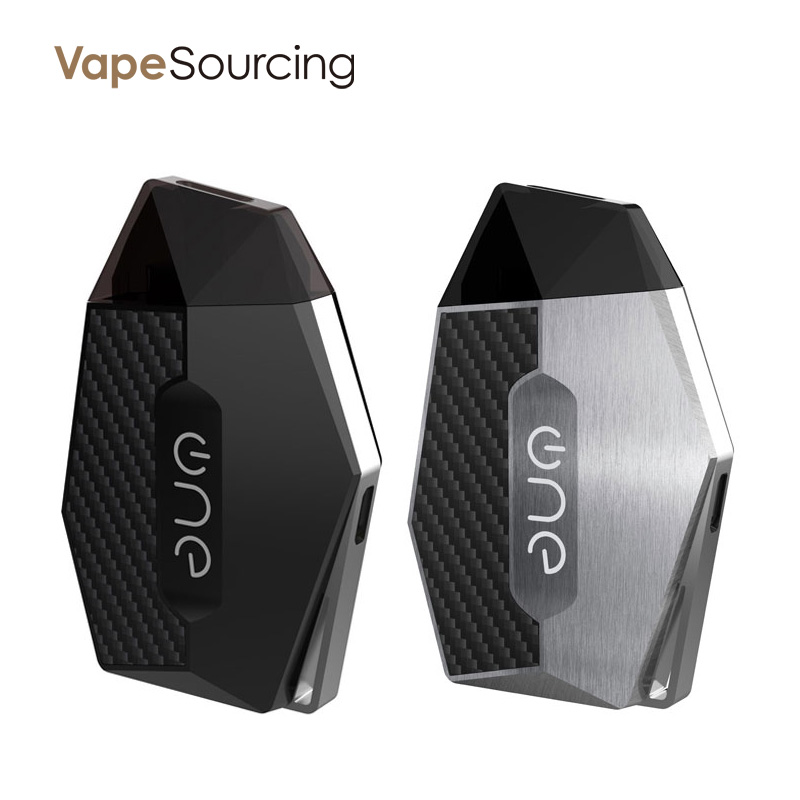 One Lambo Kit 360mAh Pod System Kit Specs:
Size: 68*45.5*15 mm
Weight: 65 g
Power from 7w to 12w
Built-in 360 mAh battery
Tank capacity: 2 ml
GTRS LOCO AIO Kit Pod System Kit 1000mAh
GTRS has released the GTRS LOCO Kit. His has a cartridge with a 3ml tank, a built-in battery with a capacity of 1000 mAh and a maximum power of 16 watts. The case was given four colors and an aluminum alloy as the base material. From above provided a hygienic cover. On the front panel, there is around fire button with an integrated charge indicator and a prominent model name below. USB port installed on the end.
The cartridge is equipped with two replaceable coils with a resistance of 1.0 Ohm, on the base, there is a ring for adjusting the blower. The tank holds 3 ml of liquid, the filling hole is located on the bottom, under the silicone plug. Powered by a built-in 1000 mAh battery. The maximum power is 16 watts. The resistance range is from 0.8 to 3.0 ohms.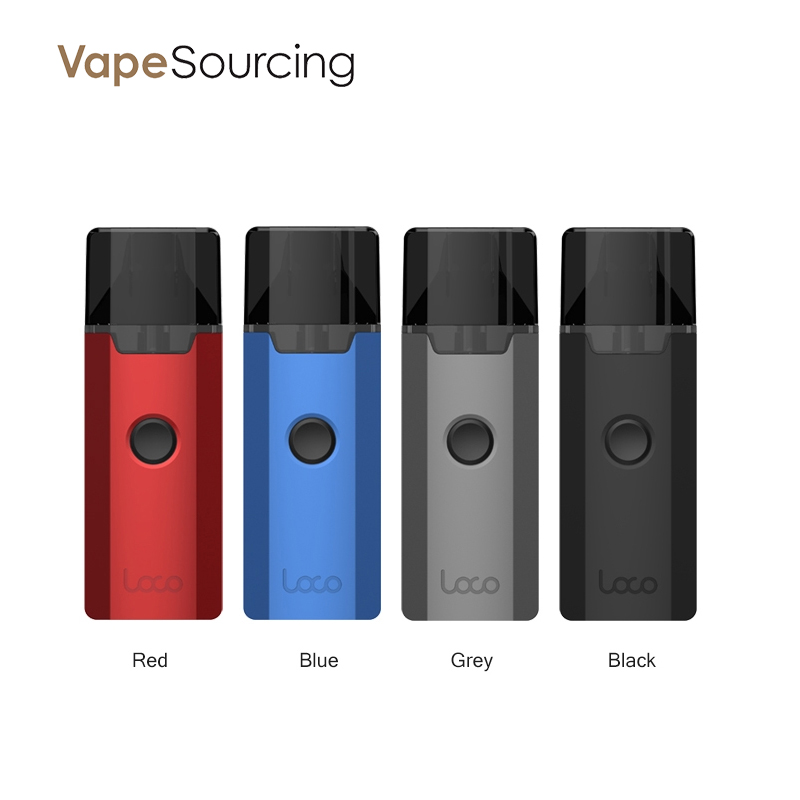 GTRS LOCO AIO Kit Pod System Kit Specs:
Size: 94.5*33*18 mm
Built-in 1000 mAh battery
Power from 10 to 16 watts
Resistance from 0.8 to 3.0 ohms
Tank capacity: 3 ml
Adjustable airflow
>>Where to buy the two new pod? If you are interested, you can go to vapesourcing cheap vape shop to get more latest news!
>You may also like:
https://vapesourcing.com/lost-vape-orion-kit.html
>Previous article:
Big News About SMOK Vape: Mag Grip Kit & R-Kiss kit Are Come Out