SavageCBD disposable Vape Pen is available in six different flavors. Additionally, they each have a total capacity of 0.5ml prefilled. The actual CBD strength will be determined by the flavor you choose. Two strengths are currently available, including 200 mg or 250 mg.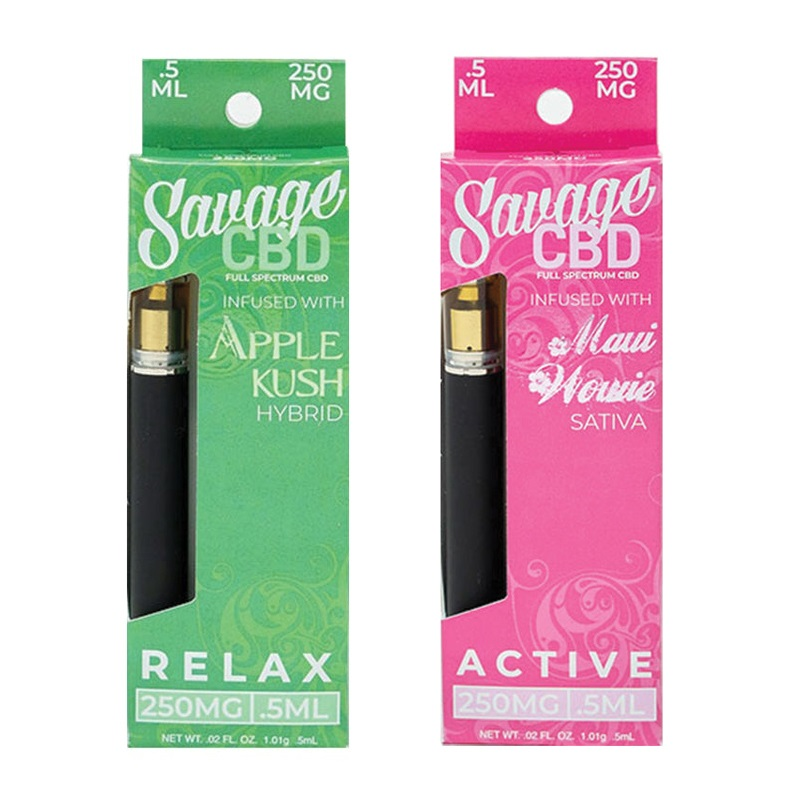 Features:
Available In Six Different Flavors:
Maui Wowie
Apple Kush
Strawberry Melon
Grape Ape
Berry Mint
Mango Citrus
Additionally, Savage's CBD pens can last up to 2 weeks and the effects of CBD can last anywhere from 2 to 4 hours, depending on usage.
The great thing about SavageCBD Disposable Pens is the ease of use! Since they're one-off, once they're done, you can move on to the next one. Best of all, they're small and compact enough to take anywhere.
Another great fact is that the CBD vape pens are made from natural vegan safe ingredients and are GMO free. Finally, there's a lab test for each flavor, just like you'll find with the Savage CBD Vape Juice Line.
If you love CBD products and are looking for something that's easy to use, affordable, and works well, you'll definitely want to check out Savage's CBD pens. For more sales and discounts on similar products, head over to our CBD Corner.
Other type of vape devices we recommend:
uwell popreel n1 review
uwell popreel n1 pod cartridge