Snowwolf Xfeng Baby Kit is the small version of the XFeng Kit, consists of Snowwolf Xfeng Baby Mod and Snowwolf Mark Tank. This is a super portable device that not only small in size, but light in weight. It is made by high-quality zine alloy on top and covered with the leather materials both on the front and back side, bringing you the fancy looking and the soft touch feeling.
With a top battery cap design to accommodate a single 18650 battery, Xfeng Baby makes battery replacement simple, no need to turn the device over. On the side of the mod, there are a Type-C charging port, a big fire button, a small LED indicator, and a power selection button to adjust the power level required. With a power range between 5W and 45W, it has 9 wattage levels to support you with the most comfortable vaping experience. The mod also has an IFV80 smart chip inside, which comes with various safety protections such as short-circuit, PCB board overheating, overcharge and low voltage.
The new Snowwolf Mark is a sub ohm tank with 2ml juice capacity, uses a 0.3ohm Mark-X coil head with a mesh coil structure. Being devoted into new coil technology, the Mark-X mesh coil can offer sensational vaping experience for you with long lasting and great taste. The coil works in the range of 25 to 35 watts, but is best used with 30 watts of power. It can operate in a myriad of modes including power, temperature control, and smart curve. In addition, the tank features slide top fill and adjustable bottom airflow control.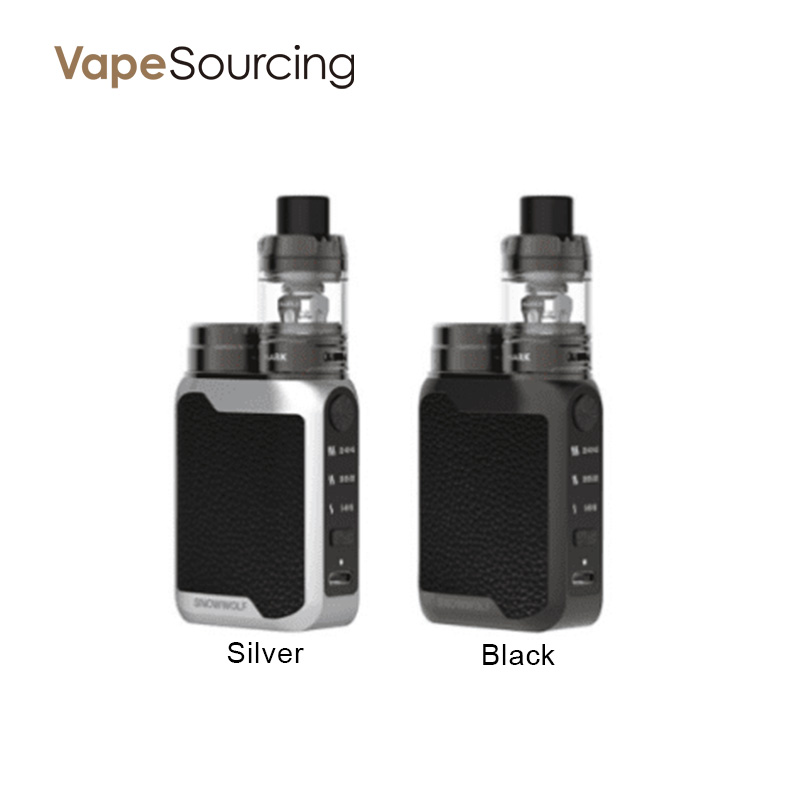 Parameters:
Xfeng Baby Mod
● Size: 48mm * 77mm * 25mm
● Wattage Range: 5~45W
● Voltage output: 0.5~7.5V
● Resistance Range: 0.2~3ohm
● Working Mode: Smart Curve
● Support Battery: 1 × 18650
● Charging Current: 2A
● Charging Interface: USB Type-C
● Protections: Short-circuit protection, PCB board overheat protection, overcharge protection, low voltage protection
Mark Tank
● Size: 22mm * 43mm
● Capacity: 2ml
● Wattage Range: 25~35W (best 30W)
● Resistance: 0.3ohm
● Working Mode: PWR, Nl, TI, SS, Smart Curve
Small size, light weight, soft touch, 9 wattage levels, new mesh coil, 2A fast charge, IFV smart chip, everything you require is here in the Snowwolf Xfeng Baby Kit!
You may also like:
double 11 vape sale 2019
e juice sale