The developers of the brand Smok set their sights on the "closest" of some pod lovers-exquisite appearance. If I remember correctly, this is the thinnest device in this format. Moreover, the latter is not just a pod, but a pod mod – Smok Thiner Pod kit.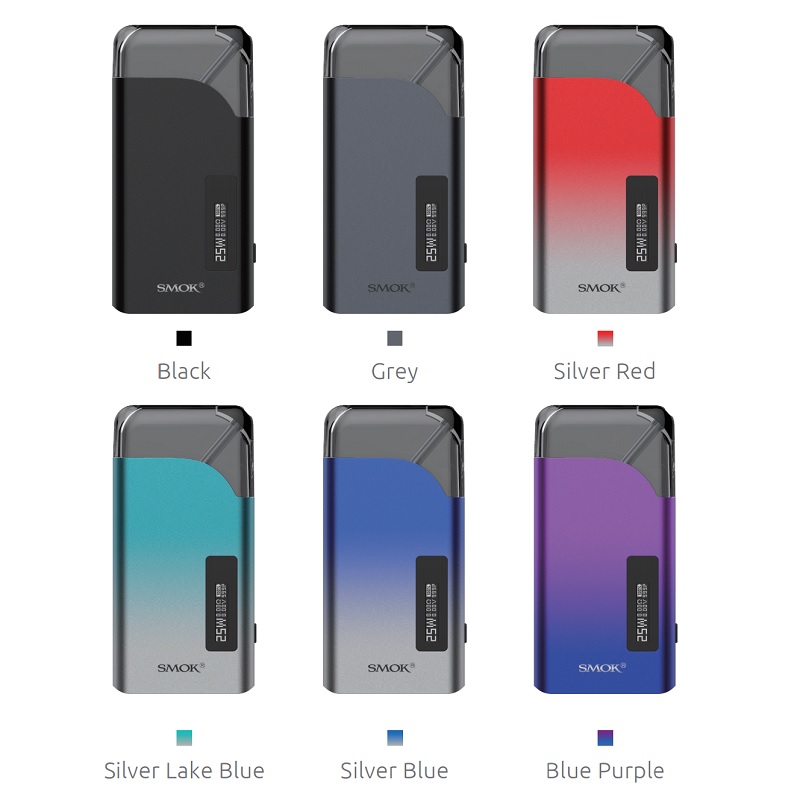 Parameters
Dimensions: 88 x 43 x 10mm
Weight: 47.3g Body
material: metal + plastic
Power supply: built-in 750mAh
Cartridge capacity: 4.0ml
Evaporator resistance: 1.5Ω
Output power: 5 – 25W
Voltage range: 1.7 – 4.0V
Operating mode : VW
Supported resistance:0.6 – 3.0Ω
However, the rest of the size is quite moderate, and the designers themselves call their new product "e-cigarette cards". The design is rather modest, just to match the strict rectangular body. The offered line of colors is far from the poorest.
The removable smok thiner cartridge is definitely not bad for such dimensions of capacity, the filling is side, and the mouthpiece is angular. The evaporator is built-in, it is made on a grid, moreover, it is installed inside the cartridge in the "original plane".
The Smok novelty is powered by a built-in battery, which is not bad for such dimensions. The charging current can be called fast, and the charging connector will please with its relevance.
Other kits you may prefer:
arcfox vape in stock
novo 4 price for sale