Rigel Kit is made of high-quality glass, elastic rubber coating and classic carbon fiber side design, which can bring you a unique visual experience and comfortable hand feeling. It is composed of TFV9 tank and Rigel Mod.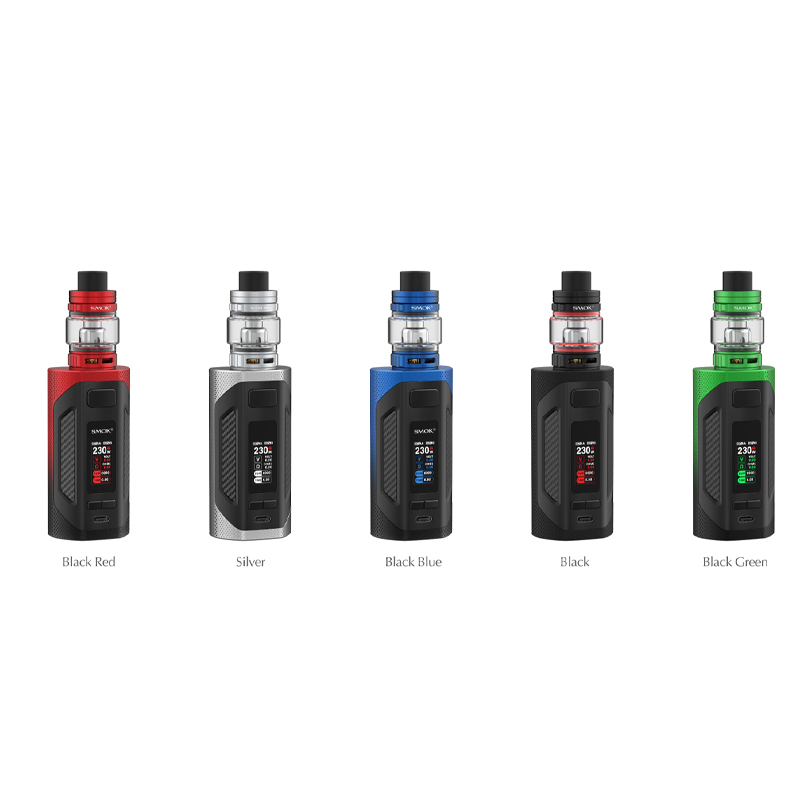 Features
1 x RIGEL Mod
1 x TFV9 Tank (6.5ml)
1 x V9 Meshed 0.15Ω Coil (Pre-Installed)
1 x V9 Meshed 0.15Ω Coil
1 x Glass Tube Replacement
1 x Type-C Cable
1 x User Manual
As for the Rigel Mod, it is powered by 18650 dual batteries and can output up to 230W of output power. And through its excellent chipset for monitoring, it can be ignited within 0.001 seconds, providing you with a strong flavor and a large amount of steam for the first blow. In addition, there are 6 themed user interfaces.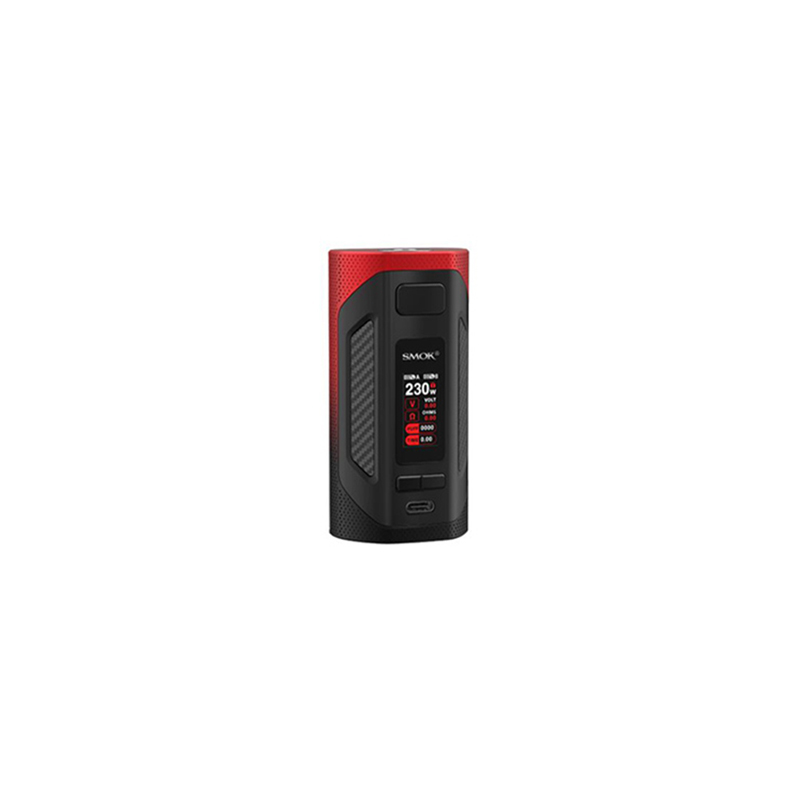 You can press the "Fire" button and the "Up" button at the same time to switch between different styles. In addition, it is also equipped with a 0.96-inch TFT screen that can display basic vape data and help you use the device. In addition, it uses USB Type-C to provide reliable power, faster transmission speed and multiple protections to ensure your health and safety.
As for the TFV9 storage vape tank, its diameter is 28 mm and the e-juice capacity is 6.5 ml, which is large enough to provide a lasting e-cigarette experience. With a removable top cover and a sliding cover filling system, it is simple and safe to use.
It supports adjustable airflow and 0.15ohm V9 mesh coil, it allows you to get a lot of clouds and excellent flavor you like. Last but not least, the durable 510 gold-plated threaded connector provides a better user experience when connecting the tank to the module.
Related pod from Smok:
cheap smok nord x kit
cheap novo x kit