From the perspective of ergonomics and practicality, MORPH POD-40 reveals the upgraded integration of aesthetics and creativity. This is a stylish Pod Mod with an adjustable airflow lever, powered by an enhanced chipset, and can provide up to 40 watts of power.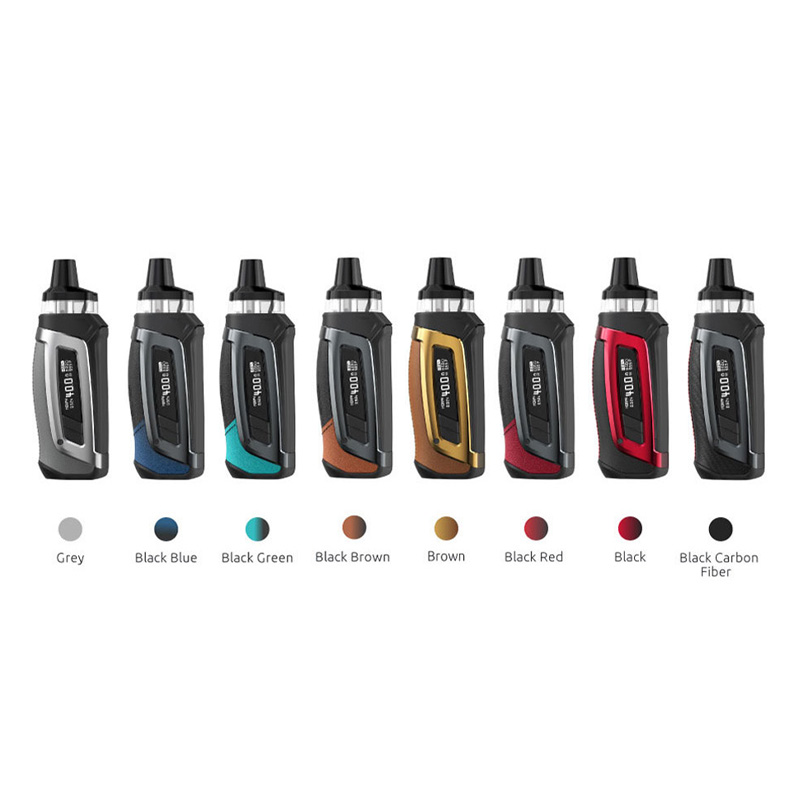 Main Features:
1. Visible cartridge, top filling system, with adjustable airflow valve
2. Compatible with RPM series of Coils
3. 2000mAh built-in battery, output power 5-40W
4. Zinc alloy+PU leather material, durable & comfortable grip
The large side fire button design is adopted, which is not only convenient and comfortable when pressed, but also beautiful. There is an adjustable air inlet on the top of the Smok device, which supports MTL and DTL hits.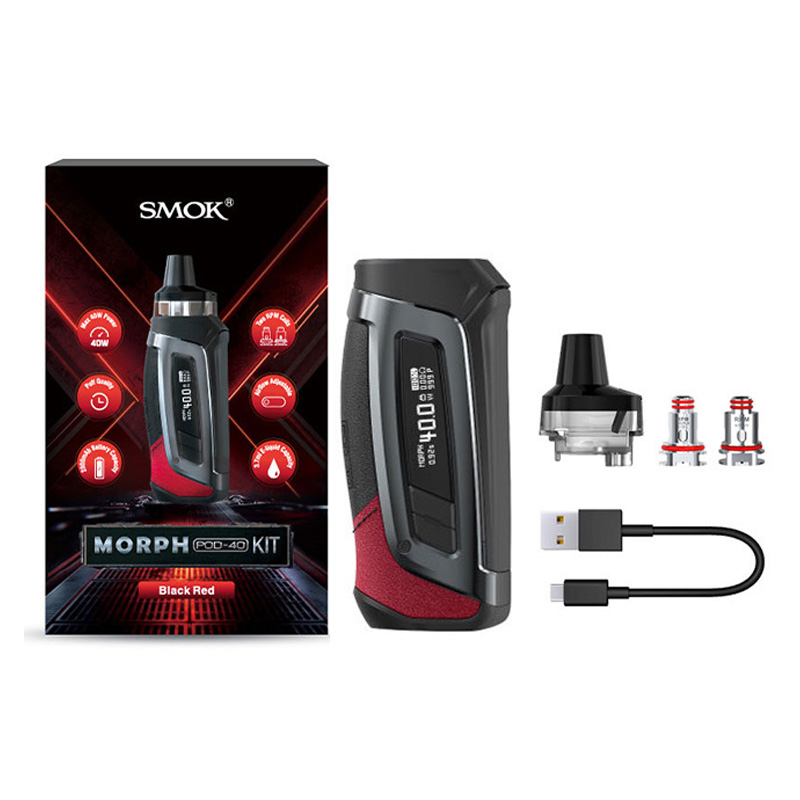 The Morph Pod 40 kit contains 3.7ml Morph Pod 40 Mod and is compatible with all RPM coils. The 3.7ml Morph 40 pods has two RPM coils and is compatible with the RPM coil series to maximize the adaptability of the coils. Innovation continues to change the experience of e-cigarettes.
Other kits we recommended:
cheap aegis hero kit
cheap caliburn g