Morph 2 is a unique and beautiful hardware, which is different from SMOK's usually futuristic design, thus providing bolder and more modern features.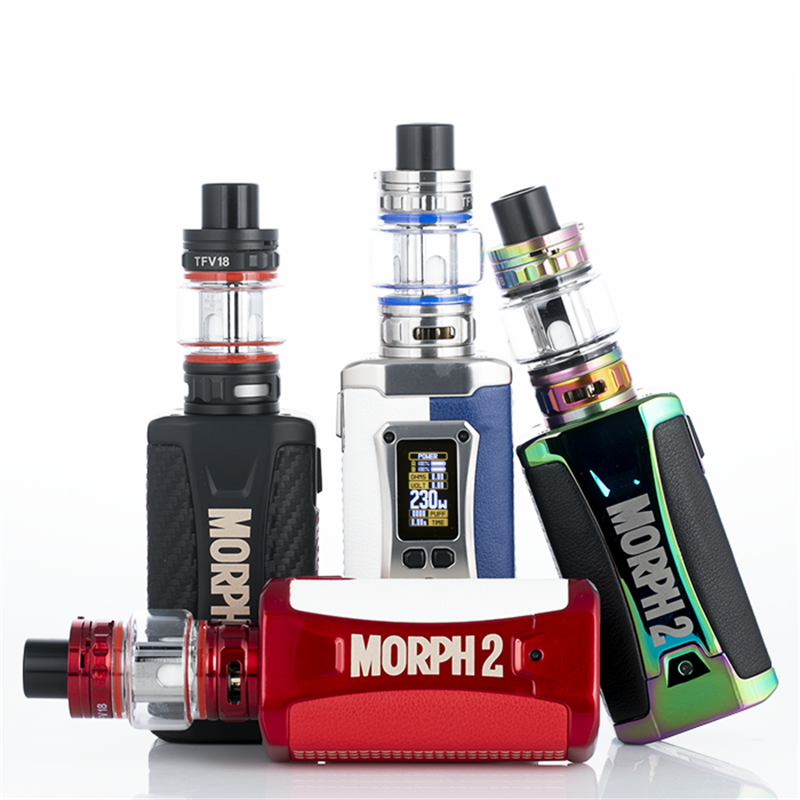 The two rubber panels on both sides of the chassis add to its unique appearance while ensuring that you feel exceptionally comfortable every time you hold the mod. The external metal frame has a high-end finish and the name of the device is written in capital letters.
Made of zinc alloy material, it is currently considered to be the standard for durability, and it can withstand occasional drops. It is powered by two 18650 batteries carefully installed in the battery box mod.
The module is powered by the IQ-S chipset. The brand is known for its superiority in the market. It can reach 230 watts of power like a true champion, and is equipped with an array of advanced temperature control options for more precise atomization.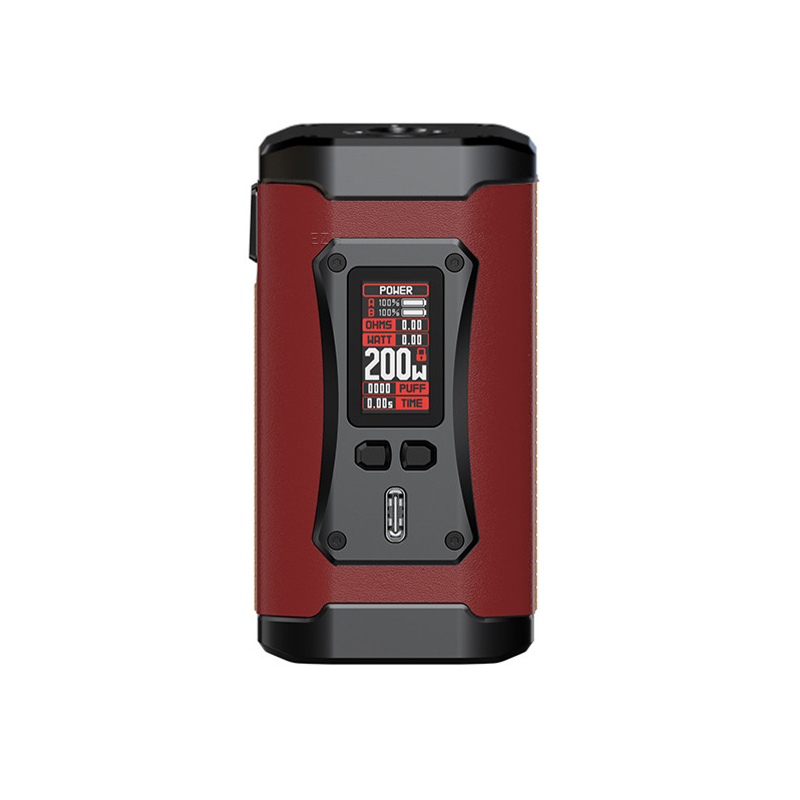 Compatible with nickel, titanium and stainless steel wires. The device also has a super fast launch speed and a complete display navigation system, which provides you with all the information and settings you need in a bold, clear format.
The larger trigger button allows you to easily hit your hits without any effort. Of course, like any well-known company, SMOK ensures that its mod contains many important security features, and Morph 2 mod is no exception.
Proprietary chipset technology enables the device to operate safely and reliably, and protects you from harm while extending the life of the device. There is also a Type C charging port for easy access.
Other kits you may prefer:
best freemax onnix 20w kit
best aspire rhea mod