What is SMOK Infinix? You must be very familiar with him. Today let's see an updated version of SMOK INFINIX-Smok INFINIX 2 Kit. Let's come to see its features together!
INFINIX 2 follows the style of the first generation, slim and fashionable, allowing you to carry it everywhere. Powered by a built-in 450mAh battery, it can provide a longer atomizing time than smoktech INFINIX, which has a 250mAh battery capacity. This version also has multi-color LED lights, so you can clearly understand the status of the device by different colors. And the kit contains two containers, both 2ml, that you can fill with your favorite e-liquid. There are no fire keys, no up and down buttons, and you can simply breathe in the fun that infinix 2 offers.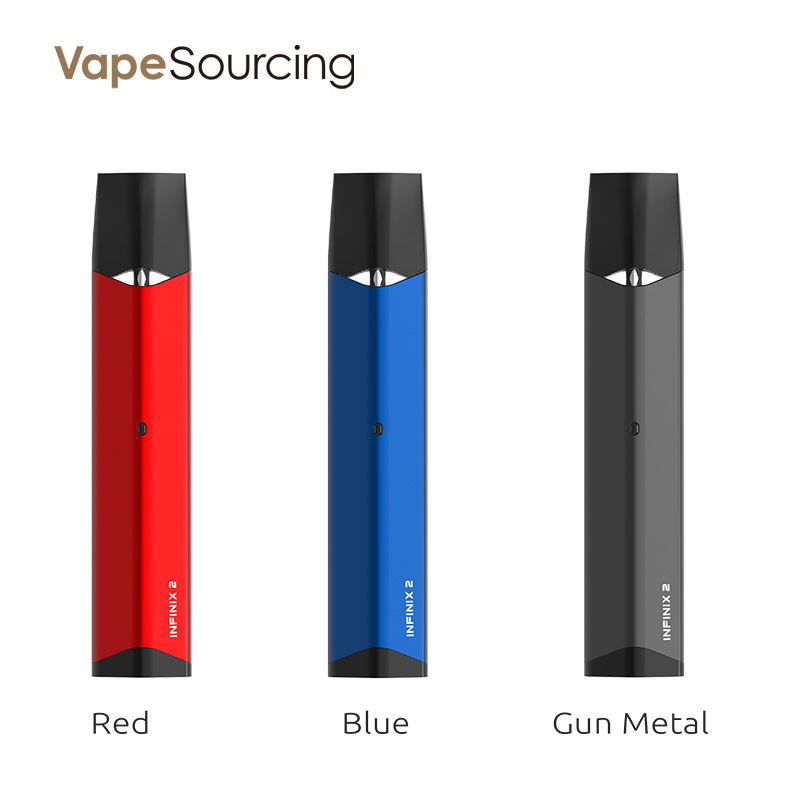 Parameters of Smok Infinix 2 Starter Kit
Size: 110×12.5×12.8mm
Battery Capacity: 450mAh
E-Juice Capacity: 2ml
Input Voltage: 3.3V-4.2V
Output Wattage: 10W-15W
Resistance Of Pod: 1.4ohm
Standby Current: <100uA(Load),<20uA(No-Load)
Features of SMOK Infinix 2 Kit 450mAh
➤ No fire key
➤ Built-in 450mAh battery
➤ Two pods, each 2ml capacity
➤ Multiple-color LED indicator
Also, compare it with SMOK INFINIX:
SMOK INFINIX kit equipped with 250mAh internal battery and two 2ml pods, Infinix Kit brings you a surprised vaping. There is no button switch on the mod and just simply inhale you can enjoy the surprise from Infinix. It provides multiple protections: 8 seconds cut-off, low voltage protection, and short circuit protection. In addition, the Infinix can be charged via Micro-USB port.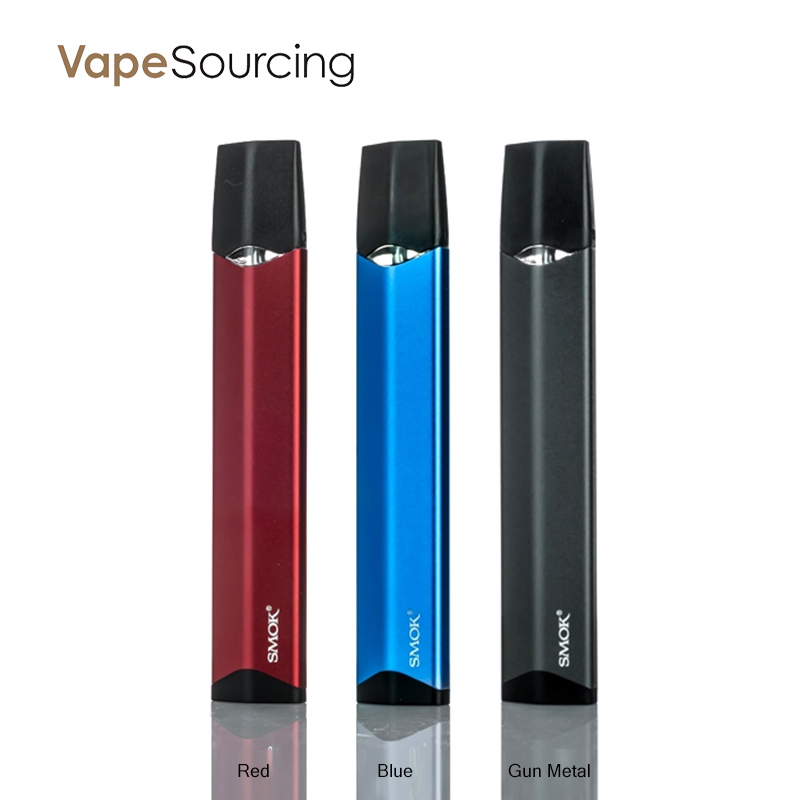 Do you interest the new version of SMOK INFINIX? Click Vapesourcing online vape shop to see more details!
>You may also want: