Do you know Smok Novo X Pod Kit is the latest member of the Novo series of devices (such as Novo and Novo 2)? The new device is both stylish and ergonomic, and now includes a small display that can be adjusted.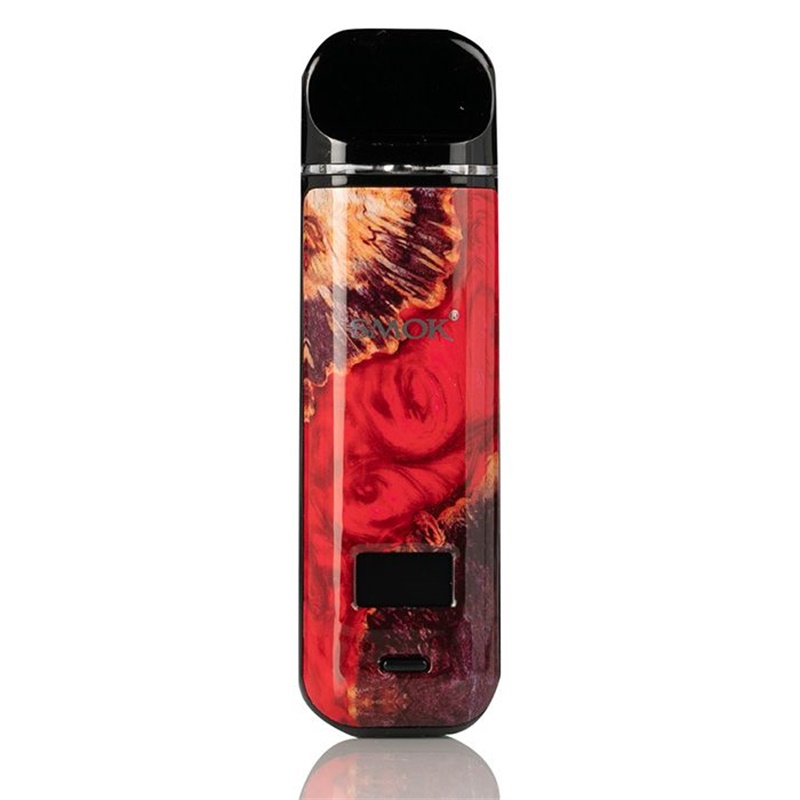 Features:
Battery: Internal 800 mAh
Activation on Draw System
Maximum output power: 6-25W
Maximum Liquid Capacity: 2.0mL
Adjustable Wattage
0.49" OLED Display Screen
USB Charging Capability
Micro USB Port
Through the new design, the available colors include 7-color resin, red stable wood, black stable wood, 7-color cobra, white cobra, blue cobra, black cobra and silver cobra. Moreover, the design incorporates exquisite metal in the chassis and is electroplated through precise CNC cutting.
However, its width is only 16.5 mm and the weight is only 50.2 grams, which is easy to carry, stylish and comfortable. Like the previous version of Smok Novo, Novo X uses a mouth-to-lung coil, which is said to preserve the juice flavor in the best way.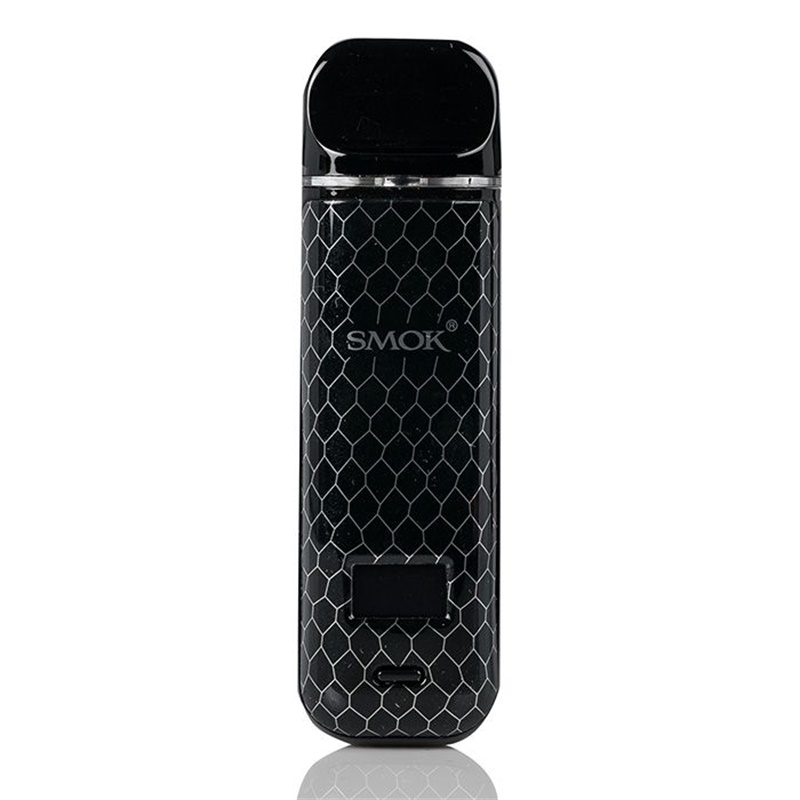 After purchase, you will get 2 pods, both of which are equipped with Novo X DC coils. It is said that this dual coil head retains the highest flavor, and the recommended power setting is between 12 and 25 watts.
Each translucent container can hold 2mL of vape juice and refill it with the same side-filling system in other Novo equipment. To ensure that the smoke is smooth and blown into the throat with the Smok Novo X kit to the greatest extent, air enters each vape pod from both sides and spreads through the U-shaped internal airflow channel to increase airflow and facilitate output.
Different vape devices you may prefer:
order caliburn g pod
order aegis hero pod