There are many different output wattages box mods in the vaping market, such as some box mods have 80w or 100w, but some can arrive at 200w or 300w. In my opinion, different outputs have a different feeling, I don't mean high power mods are best, it's just your personal choices. By the way, if you are looking high output wattages, here are two products you may love them!
1.WISMEC Reuleaux Tinker TC MOD 300W
Wismec has just released the Reuleaux Tinker Kit. The new Reuleaux Tinker inspired by the Air Jordan Retro 3 shoes. I had to admit that is a pretty cool design, which has an oval shaped body with a flat front, and you can get the Reuleaux Tinker in three different colors. The Tinker kit includes the Column sub-ohm tank, which has a capacity of 6.5ml and uses 0.15ohm mesh coils.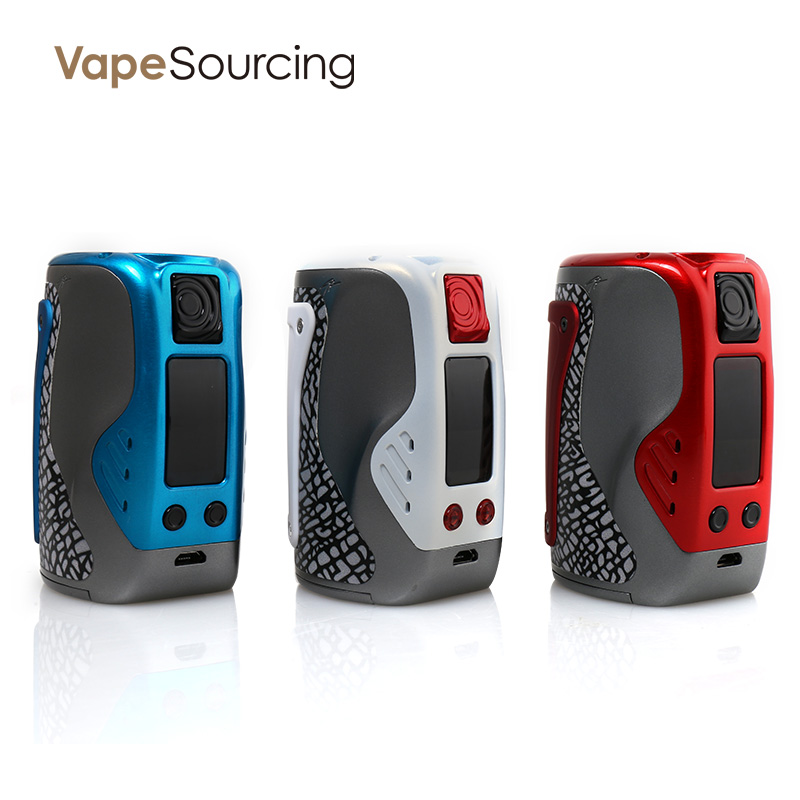 wismec tinker mod takes three 18650 batteries to function and will deliver up to 300W of power. The box contents of the Tinker Kit are pretty standard. You get a sleeve that holds the two individual boxes for the Tinker mod and the Column tank.
One of the nicest features of the Reuleaux Tinker is its screen. You get a 0.96 inch, full-color display that is super crisp and clear, as well as a pretty nice UI to match. The design and look are very attractive, and it both looks and feels nice in my hand.
2.Lost Vape Triade DNA250C TC Box Mod 300W
Equipped with Evolv DNA250C chipset, the Lost Vape Triade DNA250C Mod will provide you a strong vaping. It's powered by Evolv Firmware Upgradable DNA 250C Board, the Triade DNA250C Box Mod maximum output wattage fires up to 300 watts.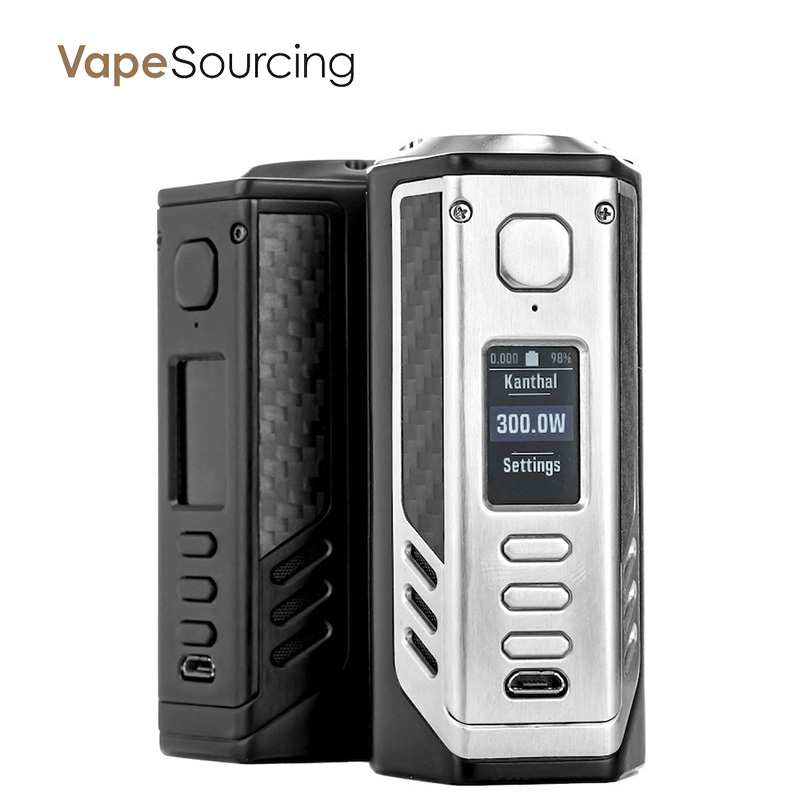 Also, it features an all-new Replay mode to capture nice flavor and satisfaction of the "perfect puff", allows vapers to select or tune their own perfect puff and save to replay it over and over. the Lost Vape Triade DNA 250C has multiple safety features, that's need thanks to its patented Evolv chipboard which is popular in the vape marketplace because of its accurate operation and efficiency.
In the end, I must say that own a high output wattages mod is necessary, 300w is almost the highest wattages in the vaping world, so both two 300w box mods you deserve to have a try!
>>More latest vaping news just check out vapesourcing best vapes.
>>Buy vape juice together:
mr salt e cotton candy e-juice
>>Read more:
Joyetech Espion Infinite AI Kit Review-New Member Of Espion Infinite