Ohm Vape MP60 Kit is a new product from the manufacturer of vaping devices Ohm Vape, this brand may has not yet managed to attract your attention, but this time brings a powerful device to join the competition of pod system.
Despite its small size, the MP60 Kit has a battery capacity of 1300mAh, which is larger than common pod systems and enough to meet long-time vape needs. With the support of the large capacity battery, it provides variable power range with a maximum output wattage of 60W. It integrates an innovative chipset inside, shortening the firing time to 0.001s, and charging time to two hours. Unlike most pods for sale with similar shapes, it is also equipped with a screen on the front to show you the necessary paramaters.
The MP60 Kit comes with two types of pods: MP standard pod and MP pod, respectively pre-installed with newly designed MP mesh 0.4ohm coil and 0.6ohm coil. Both of the pod cartridges have a capacity of 3.7ml with side filling design, just pull out the rubber plug on the side slot to inject e-liquid. To get a superior vaping experience, we recommend you to use the MP mesh 0.4ohm coil, which is designed for the best flavor and excellent vapor production.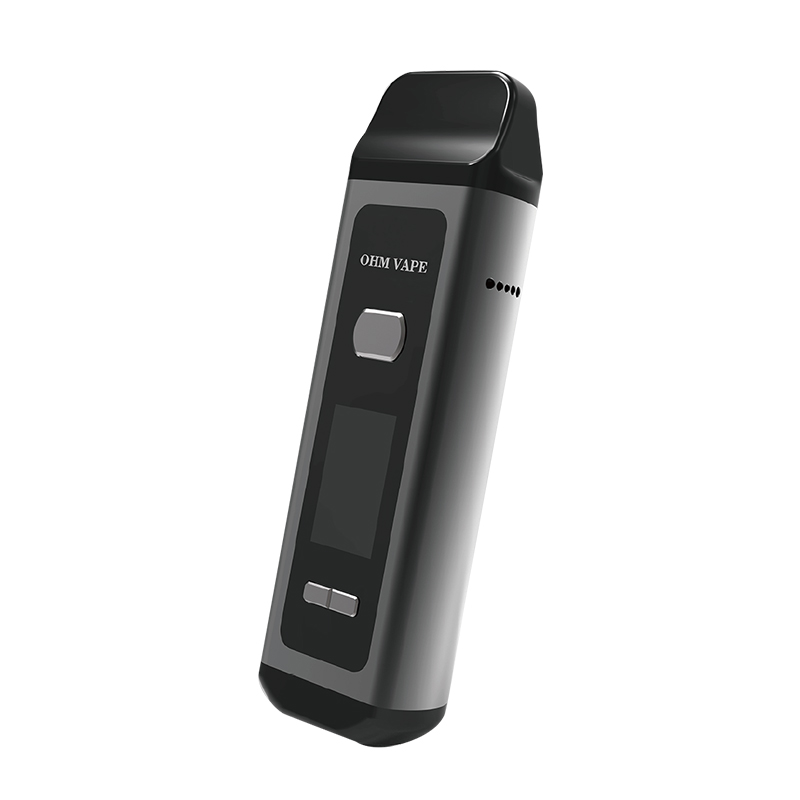 Parameters:
● Size: 109.5mm * 33mm * 18mm
● Weight: 76.5g
● Battery: Built-in 1300mAh
● Output Mode: Watt
● Output Wattage: 5W-60W
● Output Voltage: 0.5V-4.1V
● Input Voltage: 3.2V-4.2V
● Charging Current: Max 600mAh
● Charging Voltage: 5V
● Overcharge Voltage: 4.3V
● Overdischarge Voltage: 2.4V
● Standby Current: <50uA
● Firing Time: 0.001s
● E-liquid Capacity: 3.7ml
● Resistance Range: 0.4ohm-3.0ohm
Small and powerful Ohm Vape MP60, combines exquisite and compact appearance with versatile functions, suitable for people who are new to vaping.
You may also like:
smok fetch pro
myle mini disposable fr