The iJoy Mercury Pod Vape Kit is a new release from iJoy, which is an exquisite resin pod system starter kit for huge vaping clouds production. At the first sight, it looks so similar to SMOK Trinity Alpha Kit, also a new release from Smok company.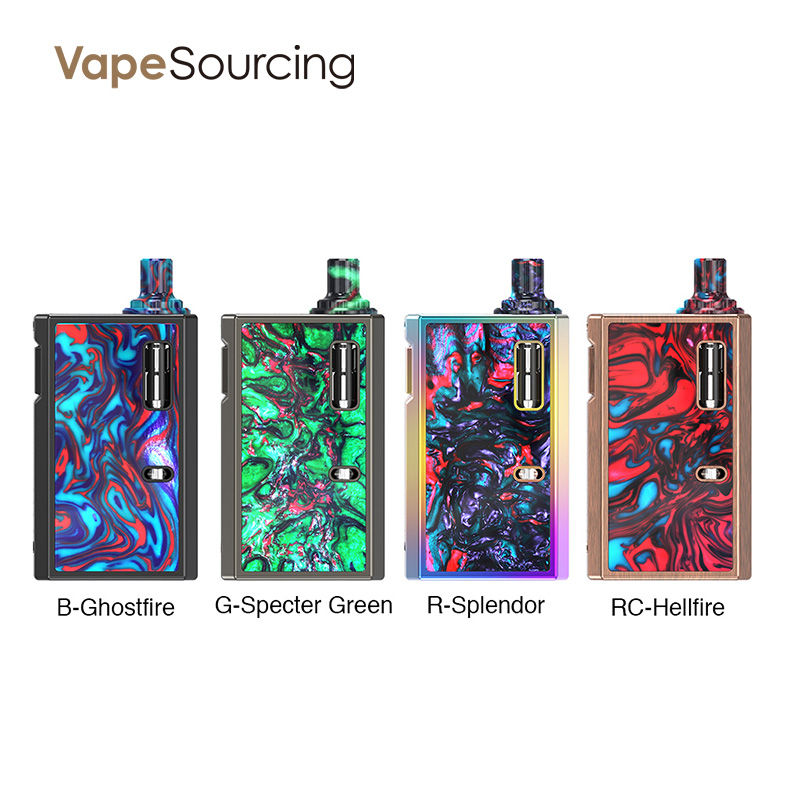 What stands out about the design is the carefully crafted resin material and resin mouthpiece which allow the Mercury to look sleek. This pod vape device is primarily constructed out of zinc alloy and stainless steel construction and is finished with an eye appealing resin design.
Powered by an integrated 1100mAh battery, charging is convenient via a USB port on the control face. Output from the built-in battery is a constant 10 watts and will result in longer than ever vape times. The Mercury has three LED lights, indicating the battery's charge level, while the other shows the different working conditions of the device. When the battery level is above 70%, the device will have 3 lights turned on, 2 LED lights means the charge level is above 35% while one light means it's time for a recharge.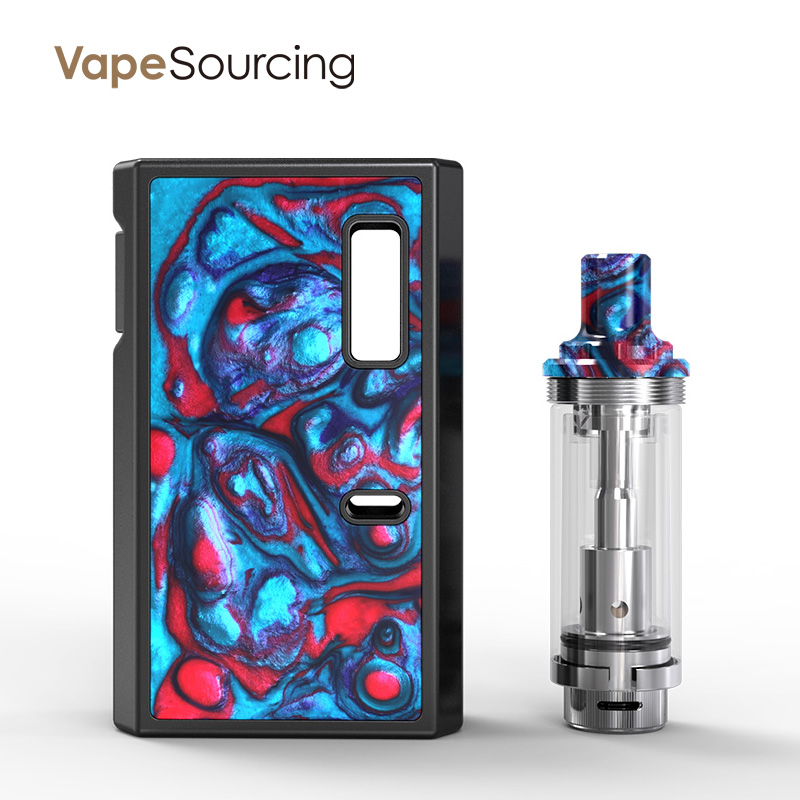 The new Mercury Starter Kit has a maximum e-juice capacity of 2ml and features an easy fill method. Furthermore, this device uses the Mercury Coil Family and includes 1 mesh coil as well as 1 regular coil. The Mercury coil has a 1.2 ohm resistance and fires in the range of 8 to 12 watts. The Mesh head has an output range of 6 to 10 watts and a 1.0 ohm resistance. So it's so ideal for use with different concentrations of nicotine salt based e-liquids.
Main Features:
Personalized designed resin starter kit
Built-in 1100mAh 13550 battery for durable vaping time
Intelligent 3 LED indicator light
Multiple protections for safe vaping
2ml Mercury tank with easy top refill design
Best for nicotine salts vaping with huge clouds
So how do you like this IJOY Mercury Starter Kit? It's with the great battery capacity and a mesh coil, so it can produce more massive clouds. And do you want to have a try? If so, please go to Vapesourcing online vape store to get one at once.
You may like this blog below:
Which One Is More Beautiful? Freemax Twister Or SXmini Mi Class Kit?