Hello guys, let's look at the new Eleaf product Eleaf iJust AIO Kit 23W Pod System Kit 1500mAh. It looks familiar, but it is also very lightweight and easy to carry. The smooth and slim shape weighs less than 60 grams and will feel very comfortable!
The built-in 1500mAh large-capacity rechargeable battery can be charged for a long time through the Micro USB port on the side. You don't need to worry about the lack of battery power. With 3 colors LED indicators, you can clearly see the remaining battery capacity. The Eleaf iJust AIO Pod kit also supports up to 23W output operation and offers 3 power levels for you to customize your e-cigarette experience.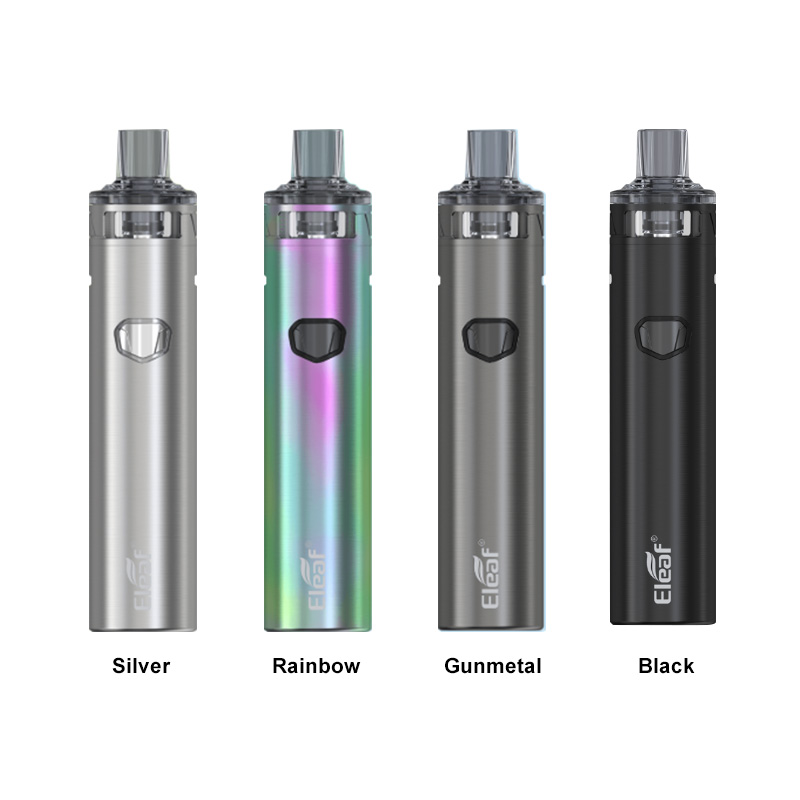 Then talk about the Eleaf vape iJust AIO Pod, it has a 2ml e-juice capacity and is rotatable for easier filling of pods. iJust AIO also has a large visible window, so you know exactly how much e-liquid is left.
Eleaf iJust AIO uses GT mesh coils to experience the pure flavor and dense clouds. The GT M 0.6ohm coil is included in the package. Air holes on the device allow you to easily adjust the airflow to suit your preferences. You just need to twist the whole part of the pod to find the airflow that suits you best.
You may also want: