Hi, my dear vapors. You know Lost Vape Centaurus DNA 250C Mod is powered by two 18650 batteries (sold separately). It has a classic design appearance and combines a variety of materials for a beautiful appearance. Leather elements are comfortable to hold and more eye-catching.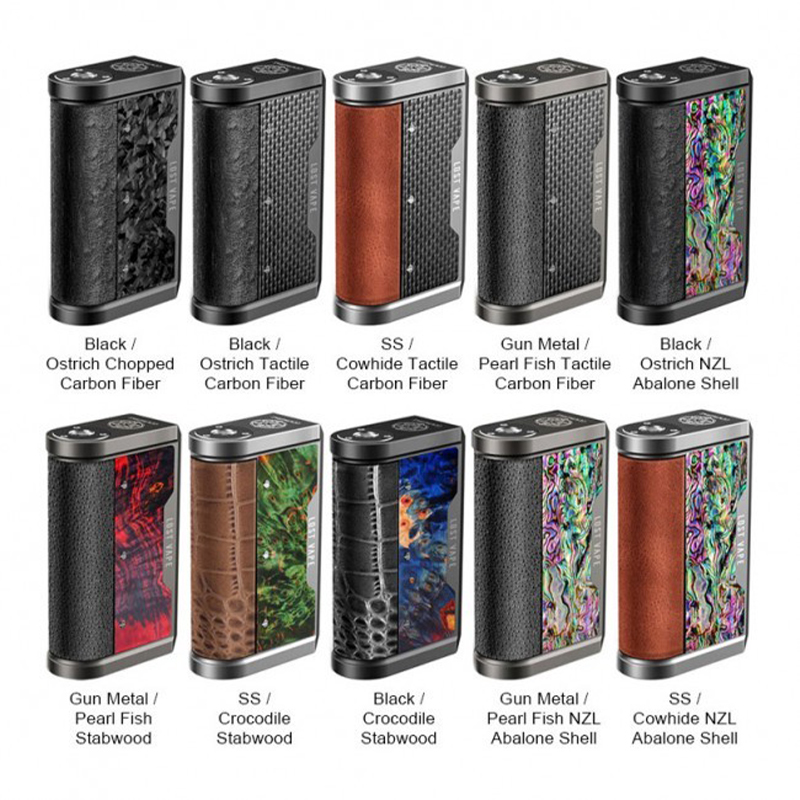 Specifications:
Dimension: 91x55x26 mm
Chipset: Evolve DNA 250C
Weight: 173G
Battery: Dual 18650 Battery(Not Included)
Max Atomizer: 26mm without overhang
Screen:0.90 inch TFT color display screen
Body Material: Stainless Steels
Power Range: 1-200W
Temperature Range: 200°F-600°F
Coil Resistance supported: 0.1Ω-3.0Ω
Coil Material supported: Nickel, Titanium, SS316, KA1, Ni80, Ni90
There are 3 series and 3 basic colors. The USB port can be used for 2A balanced fast charging, and can also be used to connect to a PC using the available software Escribe. In this way, you can make individual settings and analyze and monitor steam behavior.
With the USB On-the-Go adapter, you can also use the battery as a mobile power source on the go. In addition, the Lost Vape Centaurus DNA 250C mod is equipped with Evolv's high-end DNA 250C chipset, with a maximum output power of 200 watts, high accuracy and ultra-fast response time. This chip is one of the best on the market.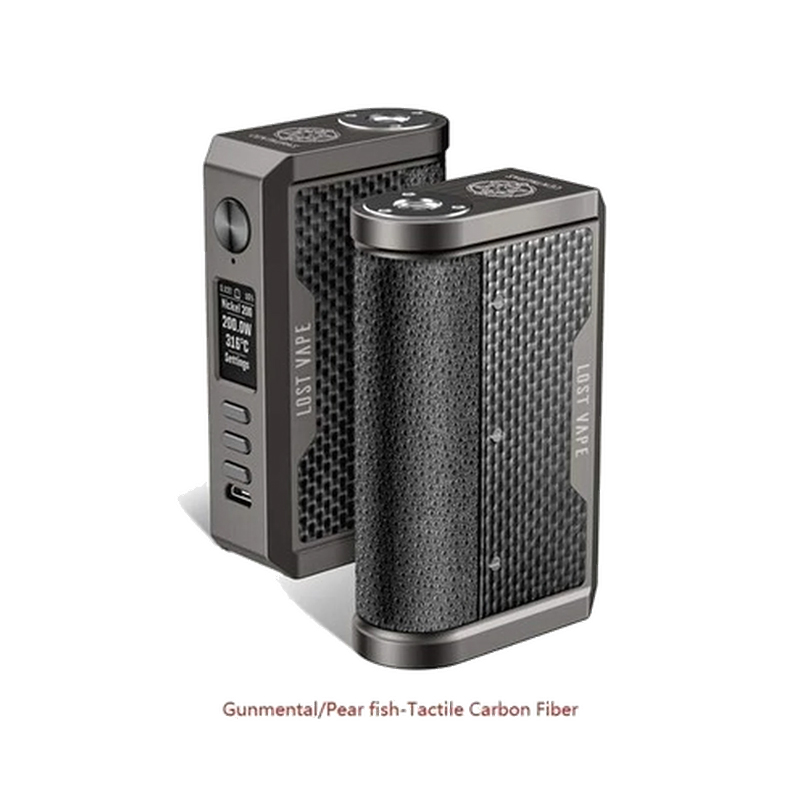 Centaurus from vape mod kits feature include Boost mode and Replay Technology. The enhanced mode can increase the initial power output and acceleration time at the first pumping, allowing users to reach the level of steam generation faster, and the replay function allows users to always have a perfect flavor, while using temperature control and more feasible coil options combination.
The 0.91-inch TFT color display with three-button operation makes vape simpler and more convenient. The TFT color screen will show you the vape shop online data more clearly. It also has 510 threads and can be used in combination with many atomizers.
Other vape kit you may like:
hellvape dead rabbit se rda
freemax mesh pro coils