Are you looking for one best vape RTA to match your best vape mods? Today I will recommend you two best vape RTA – Vandy Vape Kylin M RTA and GeekVape Zeus X RTA, so which one is more suitable to your vape mods?
First, now let's take a look at the Vandy Vape Kylin M RTA below.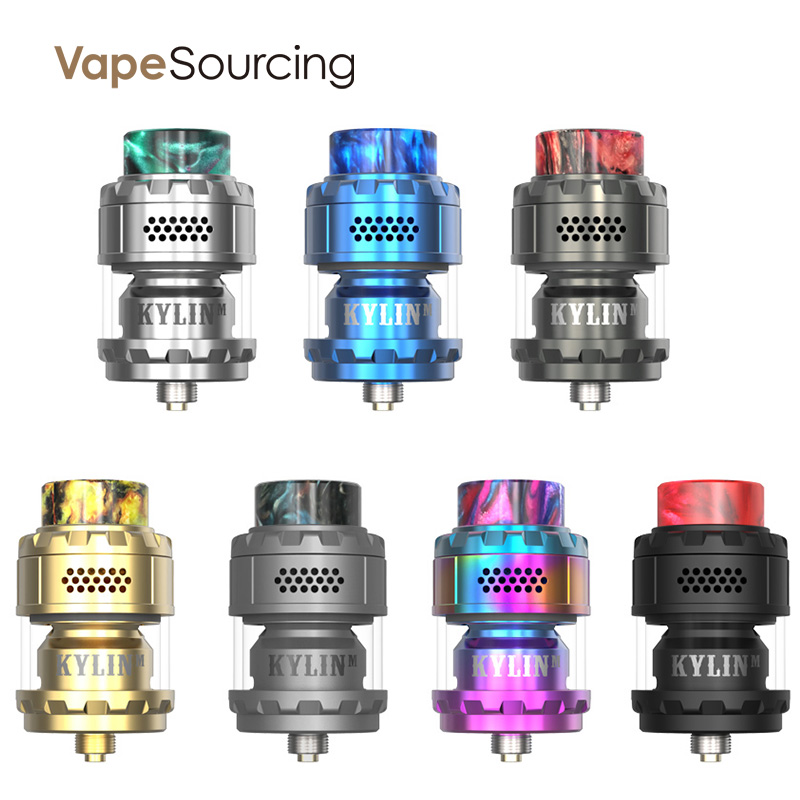 Vandy Vape Kylin M RTA is measured by 24mm in diameter and can hold up to 4.5ml of e-juice for a long time vaping. It has Top honeycomb airflow intake design for anti-leaking. Internally, air travels via trapezoid shaped channels to produce the best possible flavors.
Vandy Vape Kylin M RTA has 2 Mesh Coil Options: 0.15 ohm & 0.2 ohm. The 0.15 ohm Mesh Coils have a recommended wattage of 50W – 70W. The 0.2 ohm mesh coils have a recommended wattage of 40W – 60W. And it's effortless to replace them thanks to the easy to build deck. Plus the deck is made with ceramic shrapnel material and adaptive compression of cotton prevents burnt puffs.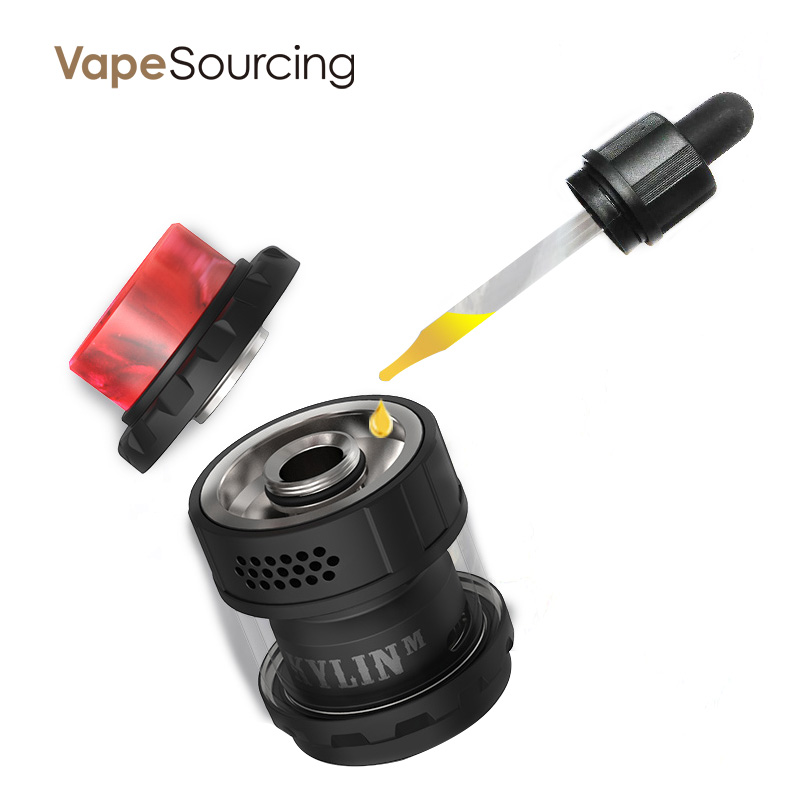 Parameters
Size: 34mm*24mm
Diameter: 24mm
Material: SS
Capacity: 3ml&4.5ml
Coil type: Mesh wire
Thread: 510
So how does the GeekVape Zeus X RTA perform? From its name, we can know that Geekvape Zeus X RTA is an upgraded dual coil version of the original Zeus RTA and Zeus dual RTA. This tank has an overall diameter of 25mm and the maximum e-juice capacity of 4.5ml.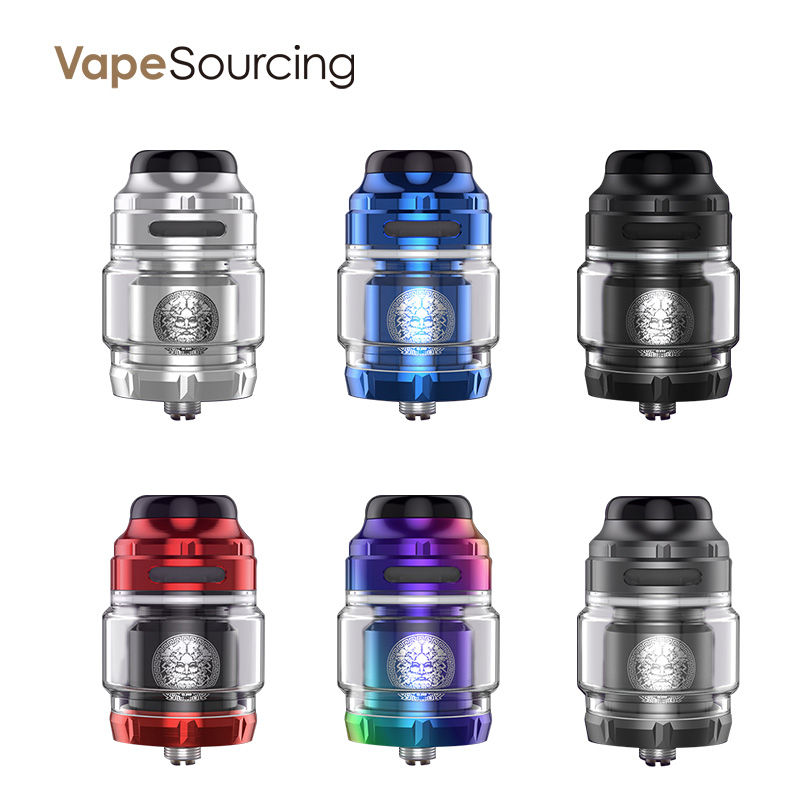 The new Zeus X RTA has a postless build deck, which supports both single and dual coil builds. Top side airholes design and top-to-side airflow both ensure you good flavor and rich clouds which prevent bothering leakage problem as well. What's more, innovative detachable internal airflow chamber also provide convenience for cleaning.
Parameters
Construction: Stainless Steel+ Silica Glass
Drip Tip: 810 Delrin Widebore Drip Tip
810 ULTEM Widebore Drip Tip
510 Drip Tip Adapter
Enlarged Build Deck
Elevated Postless, Four Terminals Design
Side-Secured via Flathead Slotted Screws
PEEK Insulator
Efficient Wicking System
Enhanced 3D Three Dimensional Airflow
Adjustable Dual Exterior Top Airflow – 15mm by 2.5mm
Single Internal Central Air Tube – Funels Into Multi-Hole Slots
Convenient Threaded Top-Fill Method
Connection: 510
Do you think which one can be compatible with your vape mod? And now these two RTA tanks are sold in Vapesourcing vape online store for you to order.
Related blog below:
Smok Infinix 2 Or Vladdin RE, Which Bring You Best Vaping Experience?