Has you had any impression on Joyetech TEROS Pod Kit? I think you must know about this Joyetech TEROS if you are the fans of Joyetech. Now here comes one new upgraded version of Teros – Joyetech Teros One . So which one do you like better between the Joyetech TEROS and the Teros One?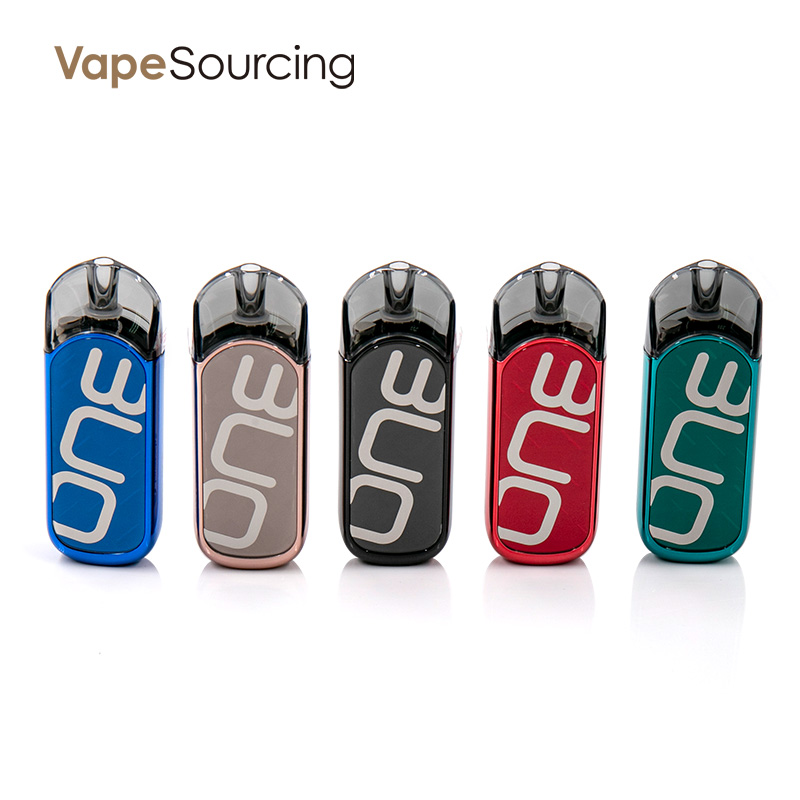 This Joyetech Teros One Kit improves the appearance of the first generation, so slim and compact. In addtion, it comes with a built-in 650mAh battery for a long time vaping. And this pod vape also comes with the color LED indicator to show you the device's conditions clearly by different colors.
Plus, this Joyetech Teros One pod cartridge also has 2ml e-juice capacity. Moreover, it adopts the unique 0.5ohm mesh coil desgin, specifically for using with high nicotine and nicotine salt e-liquids. This kind of pod vape features one refill e-liquid bottle, which is easy to fill.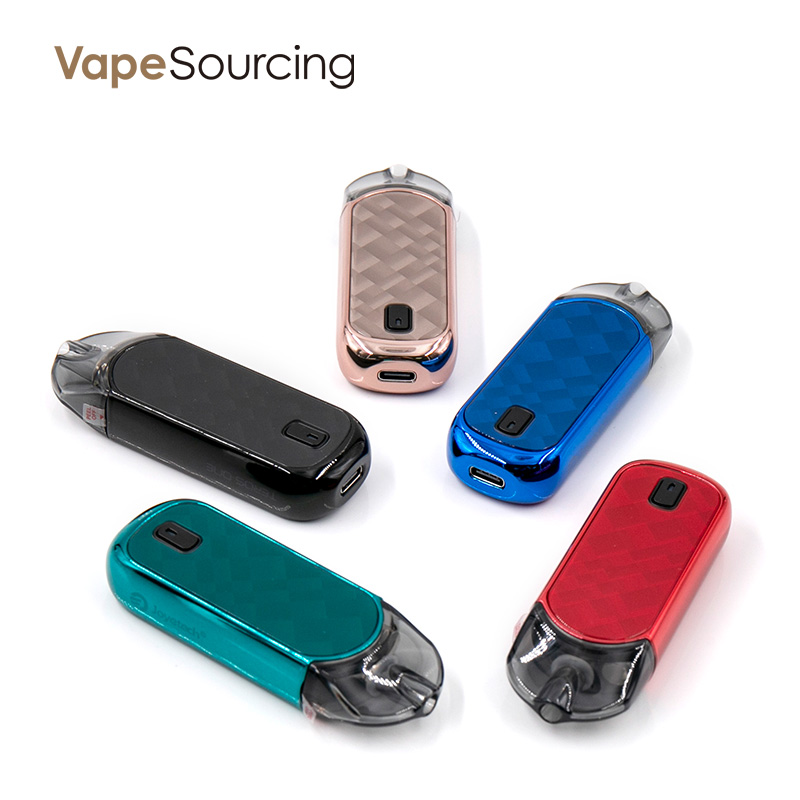 Parameters
Battery Capacity: 650mAh
E-Juice Capacity: 2ml
Resistance Of Pod: 0.5ohm
Output Wattage: 9W-15W
Input voltage: DC 5V
So how about the Joyetech Teros Pod Vape? What feature can still attract you?
Joyetech Teros comes with one 480mAh built-in battery, which is smaller than Joyetech Teros One. It can be also offers you a long time vaping. Moreover,  it greatly increases the battery life because of the exclusive ECO technology. What's more, with the thermochromic and photochromic finishes, the color changes by sunlight or environment temperature.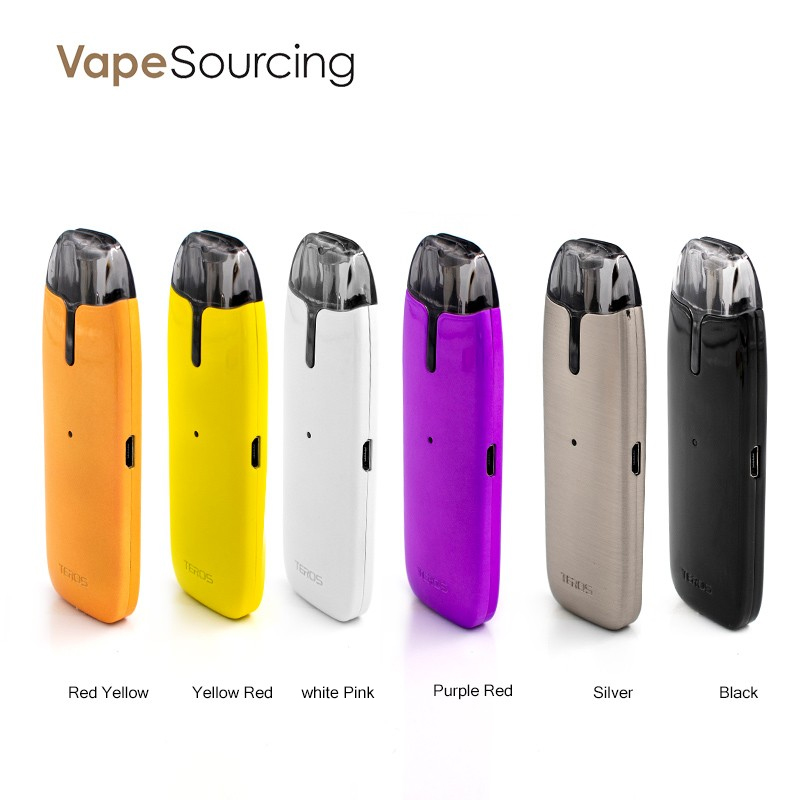 Joyetech Teros is measured by 90mm by 29mm by 12mm, featuring  a compact size with comfortable handling feeling. Moreover, it's measured by 90mm by 29mm by 12mm. Coming with a air switch without fire button, you can vape easily for a great vaping experience.  It features an intuitive refillable cartridge that can hold up to 2ml vape juice capacity.  Moreover, it is also convenient to replace just by raised and inject e juice on the bottom.
Although they have the similar name, they still have different features to attract you. Joyetech Teros One vape or Joyetech Teros, which one is more attractive?
Read more>> IJOY Neptune Pod Vape Preview: High Performance and Luxury