The Joyetech Espion Infinite AI is an update to the original Espion Infinite. The Espion range, in general, has been pretty good, the Joyetech previous devices in the range include the original Espion, the Espion Solo, Espion Tour, and the Espion Silk.
So instead of being able to give commands which alter settings, turn off the mod and other useful tasks, the Infinite AI will just basically converse with you. Apart from the talky stuff, the mod is pretty much the same as the original Infinite, but when released the AI functions were dropped.
The maximum output is 230W and you need two batteries either 18650 or 21700. If you want you can also buy the mod/kit with 2xAVB 21700 batteries included. Plenty of user modes will keep you happy, Variable Wattage, Temperature control and also a clock (RTC) for the tiny 0.96in color display.
Joyetech Espion Infinite AI Kit has six different colors: Red, Dazzling, Blue, Gold, Green, and Black.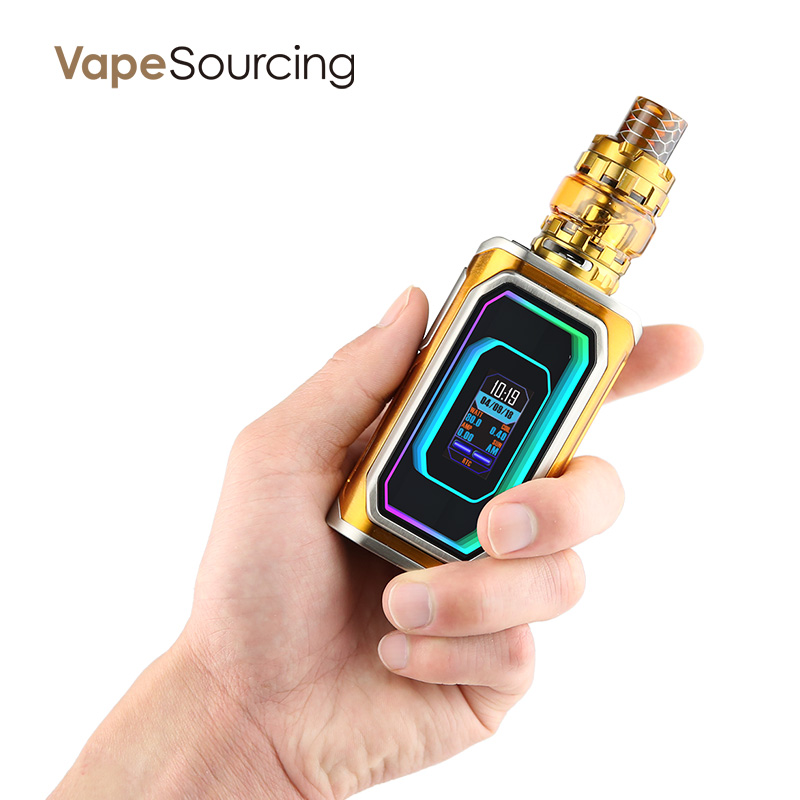 Joyetech Espion Infinite AI Specs
Size: 49.5x33x89mm
Battery: 2×18650/21700
Output: 230W max
Resistance range: 0.05-3.5ohm (VW) / 0.05-1.5ohm (TC)
Temperature range: 100-315°C / 200-600°F
Modes: Power (VW), RTC, TC (Ni, Ti, SS316), TCR
Display: 0.96in TFT Colour
Tunnel light effect
2A quick charge
Ai intelligence – responds to certain commands
Centered 510 connector
Firmware upgradeable
In the end, Joyetech did a great job with the Joyetech ESPION Infinite. The ESPION Infinite 230 TC Kit offers a lot of customization options and looks like a piece of art, but really is a solid piece of vaping equipment that is suitable for novice to advanced vapers. The quick-firing response, the charging capability (a 2A max charging current), customization options, and overall design are some of the best features of the Joyetech ESPION Infinite 230 TC Kit.
Joyetech Espion Infinite AI really is a pretty kit, if you are interested, please go to vapesourcing best vape to learn more.
>You may also need:
>Read more: