IJOY Cigpet Capo VW Vape Box Mod is a device created by the creative merger of IJOY and its sub-brand Cigpet. It has a lightweight body, stylish appearance, ergonomic design and durability. Cigpet Capo Mod is the first dual 18650 adjustable Box Mod made of environmentally friendly PCTJ materials.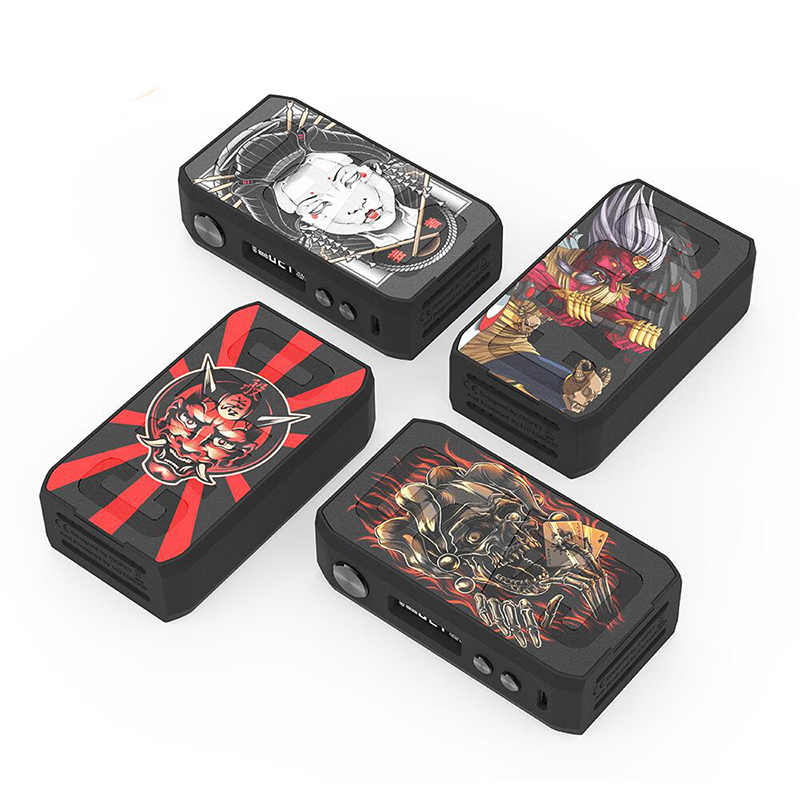 Parameters
510 threading connection
Size: 90 x 52.5 x 25mm
Power Range: 1~126W
Resistance Range: 0.05ohm~3.0ohm
Battery: Powered by Dual 18650 Batteries (not included)
Voltage Range: 0~7.5V
Output Current: 0~45A
Tank Type: No overhang with 25mm tanks vape atomizer
Screen: 0.91 inch OLED screen
Material: PCTJ
Charging Type: Micro USB fast charging
Quality requirements and safety standards that exceed the industry level. PCTJ (polycarbonate) material gives Cigpet Capo very good heat resistance, impact resistance and impact resistance, and is environmentally friendly.
Cigpet Capo Vape Mod is equipped with a magnetic panel with Japanese manga elements pattern, using traditional three-button control, and is equipped with a spacious 0.91 inch OLED display, which allows you to clearly understand the e-cigarette parameters and more.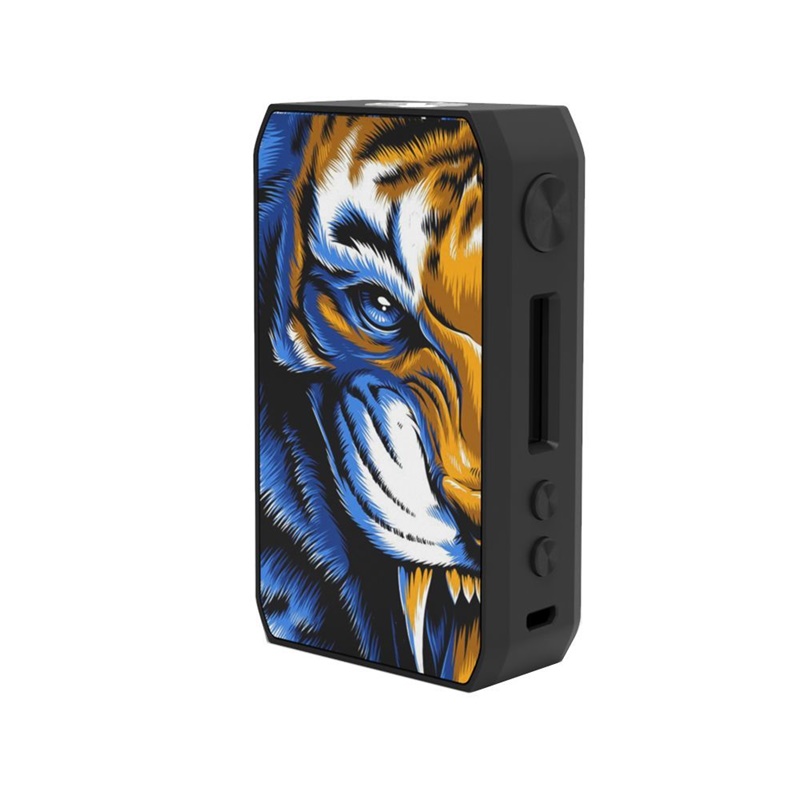 The Cigpet Capo Mod is powered by dual 18650 batteries (not included) and is equipped with a UNIV chipset. The maximum actual output power is 126W. The advanced UNIV chipset can directly improve the performance of instant firing speed and power efficiency, far exceeding the level of industry competition.
Through its top center 510 connector, the IJOY Cigpet Capo Mod is compatible with atomizers with a maximum diameter of 25mm without overhanging.
Other kits you may prefer:
where to buy argus pro vape
where to buy vaporesso luxe pm40 kit