Utilizing an inhalation activated switch, the Idols Pod Kit eliminates the trigger button, brings you a great ease of vaping. The slim and portable device has a 2ml refillable Idols pod cartridge and is best for on-the-go vape. Powered by a built-in 500mAh battery that can be fully charged within 35 minutes, it supports more than 400 suctions after each full charge. Idols uses the Japanese organic cotton and 1.3ohm coils to meet your different taste requirements. It also adopts an independent L-shaped air channel to ensure a leak-proof construction.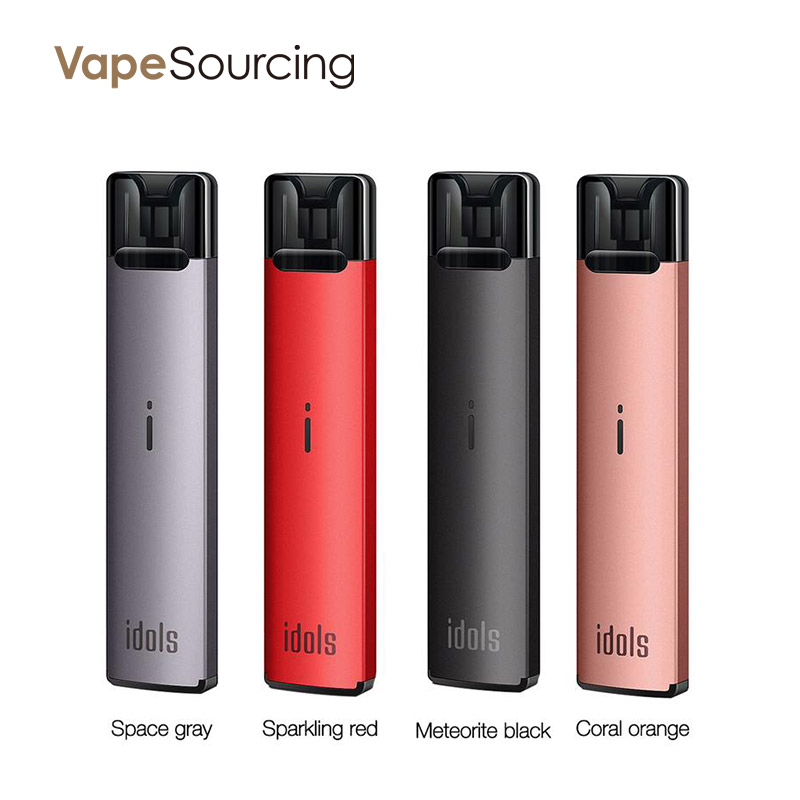 Parameters:
● Size: 105.1 × 23.3 × 11.9mm
● Weight: 35g
● Battery Capacity: 500mAh
● E-juice Capacity: 2ml
● Resistance: 1.3ohm
● Output Wattage: 13W
Available in four colors: space gray, sparkling red, meteorite black, and coral orange, the portable and stylish Idols Pod System Kit is definitely your best vape companion!
You may also like:
wismec preva dna
smok prince stick fr