Zeus nano vape tank integrates all the best add-ons into its larger sibling and all into the smaller package. Zeus Nano uses a unique top-to-bottom airflow allowing massive flavor and vapor production to be made. This system also helps prevent leaking from over-wicking and condensation build up.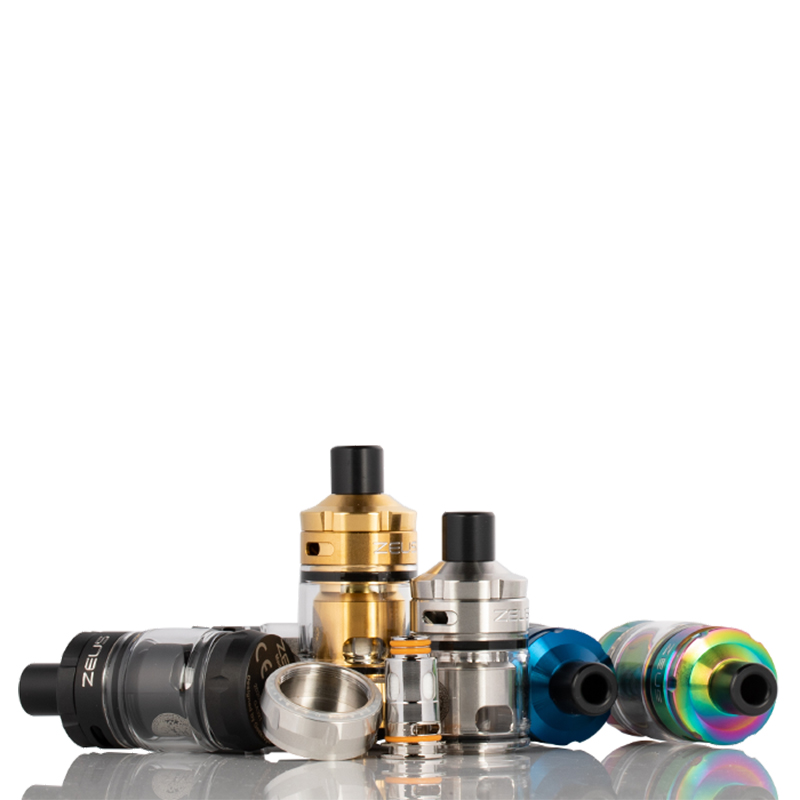 Specifications
Magnesium Alloy Construction
Leak Proof Design
Top Dual Airflow Slots
Fully Adjustable
Can be Closed Off
Top Fill Design
Dual Fill Ports
3.5ml E-Liquid Max Capacity
Straight Glass
Bubble Glass
The Zeus Nano vape tank also utilizes GeekVape's GeekVape Aegis Boost Replacement Coils which feature kanthal mesh coils and organic cotton. The mesh coils provide a larger surface area and heat evenly for maximum efficiency.
GeekVape offers two atomizer heads to choose from; Mesh 0.4 ohm which features a 0.4 ohm kanthal coil and is best used at 25 to 33 watts, and the Mesh 0.6 ohm which has a 0.6 ohm kanthal coil and should be used between 15 and 25 watts. The Zeus Nano Sub-Ohm Tank includes a both variations of the coils, giving users the ability to test both out for themselves.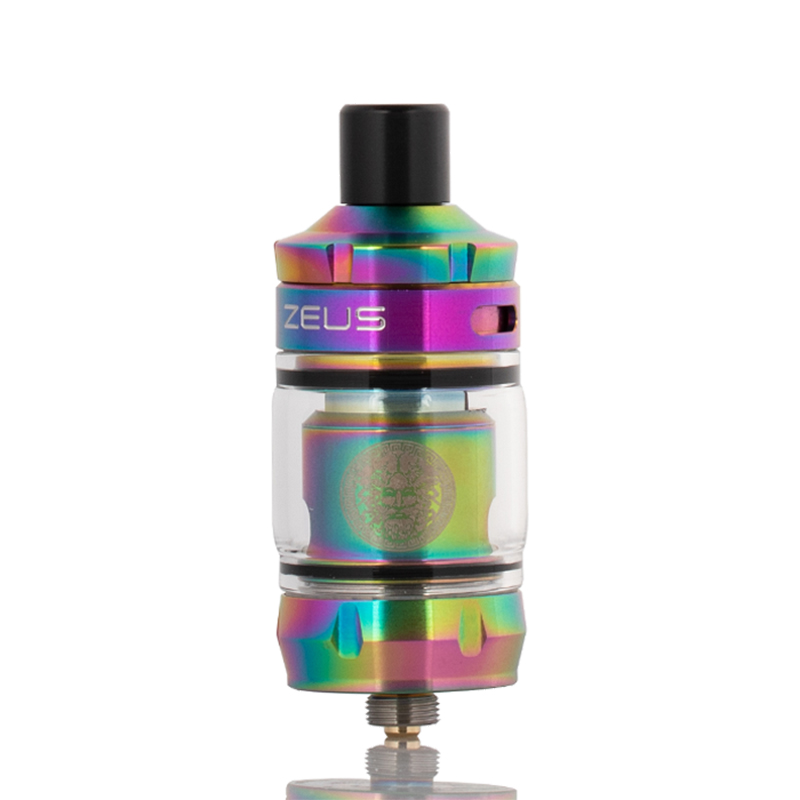 A straight glass section comes standard on the Zeus Nano Tank and has a total capacity of 3.5ml that can be filled with your favorite vape juice. GeekVape has also included a spare bubble glass section in the event that the crack resistant glass has an impact hard enough to change the structural integrity.
Related kits you may like:
oumier blade mod price
uwell valyrian 2 pro tank price