This time you must be excited that there is one unique sub ohm vape tank born – Eleaf Rotor Tank, which is definitely an important innovation by Eleaf in the field of atomizers. So do you want to know more about this charming vape tank?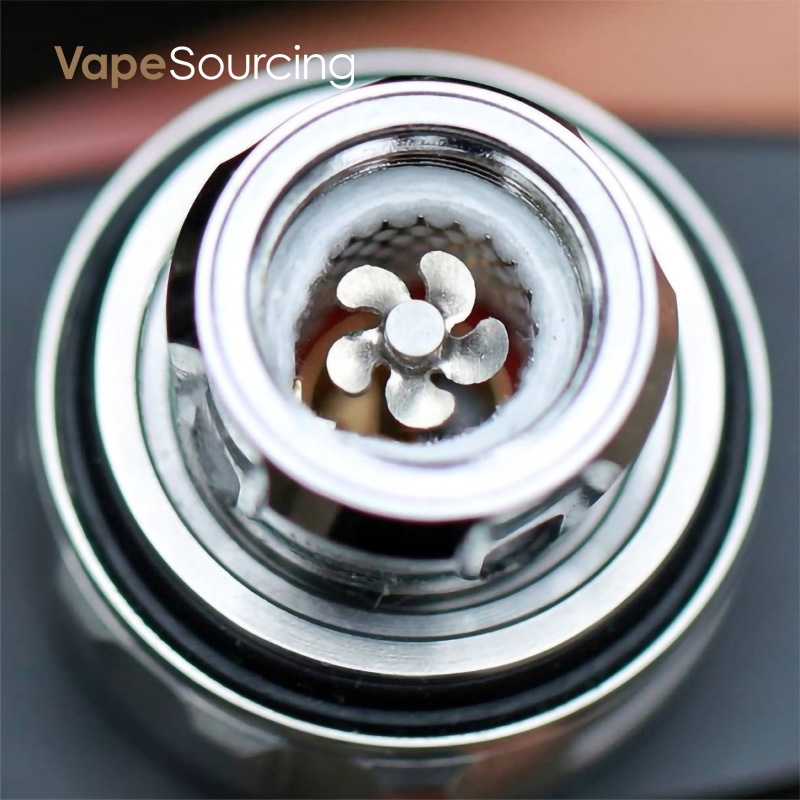 The outstanding feature of this Eleaf Rotor Ohm Vape Tank is that it is designed with unique turbine system to cool contact areas between the mesh and the cotton to the benefit of the longevity of the coil itself. What's more, Rotor Tank made of high-quality ss, comes with a maximum e-juice capacity of 5.5ml.
There is a pre-installed HW-T 0.2ohm coil head and a spare HW-M 0.15ohm coil head. Inside the HW-T coil head, there is a little rotor implemented. When you inhale, the built-in rotor will spin and throw the e-juice onto the surrounding cotton. Thanks to this design, the tank can effectively prevent spit back and provide smoother vaping experience.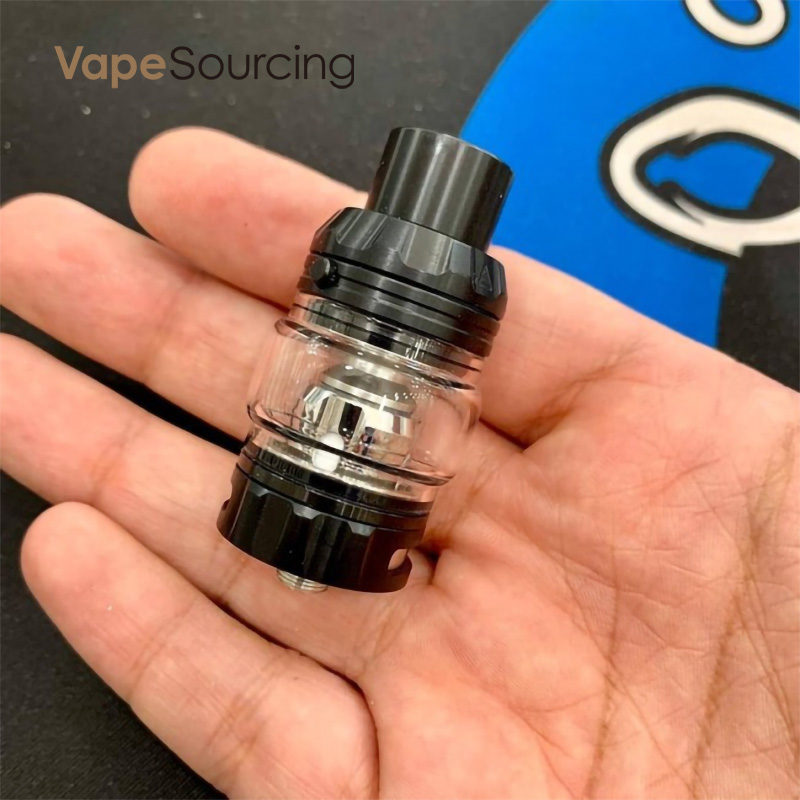 In addition, the sealer on the refill slot prevents the liquid from leaking.At last, the unique bottom airflow design makes the air reach the vape coil more smoothly and quickly through the air inlets near the middle of the tank.
Parameters
Size: Coming Soon
Material: SS
E-juice Capacity: 5.5ml
Refill: Top-refill
Drip tip: 810
Thread: 510
So have you fallen in love with this Eleaf Rotor Tank? Now this Eleaf Rotor Tank is sold in Vapesourcing online vape shop at the low price for you to order.
Strongly recommended to you below:
Read more>>
Kylin M RTA Or Zeus X RTA, Which Is Compatible With Your Vape Mod?