Guys, in 2018, many vapers chose the Eleaf iJust 3 as their daily vaping devices. Now Eleaf iJust 3 is still on hot sale in the vape market. What's more, Eleaf has released their newest vape pen kit -iJust 21700 Kit. And another member of iJust family is also recommended to you – Eleaf iJust ECM Starter Kit. Now let's put them together, so which one do you like best?
1.Eleaf iJust 21700 Kit
The Eleaf iJust 21700 Vape Starter Kit is the updated version of Eleaf iJust series, delivering a max power of 80 watts by single 21700 / 18650 battery. There is a four-color LED indicator which displays the battery status clearly. It will indicate green when charge level is above 60%, orange when it is between 30 and 59 percent, blue if 10% to 29% and red if you need to recharge the device.
All-new HW-M2/HW-N2 coils feature an innovative Leakage-Proof & Self-Cleaning (LPSC) technology, which prevents e-liquid leakage problems and reduces cleaning work of atomizer. The included atomizer comes with a new tapered acrylic tube of 5.5ml capacity for satisfying vaping needs.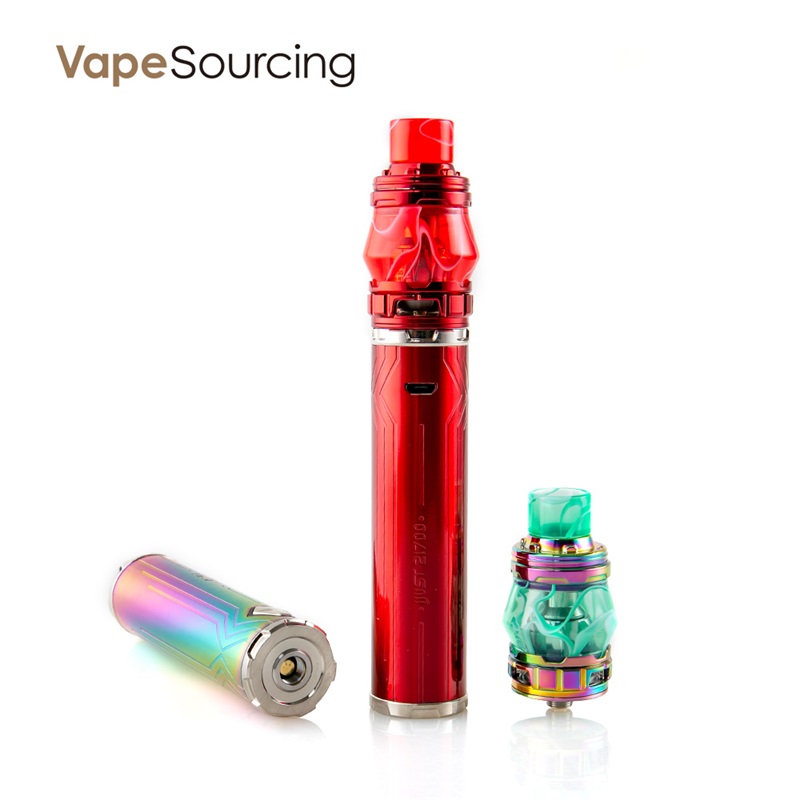 Main Features:
Selective Child Lock/without Chold Lock Version
All-new HW-M2/HW-N2 Head
Leakage-Proof & Self-Cleaning (LPSC) Technology
Compatible with 21700/18650 Cell
Four-color LED Indicating Battery Level
Convenient Retractable Top Fill System
Adjustable Bottom Airflow Control
Lateral USB Charging
Multiple Protections
2.Eleaf iJust 3 Kit
Eleaf iJust 3 Starter Kit features cool and gorgeous appearance, with a comapct size, makes the iJust 3 Starter Kit easy to carry and comfortable to hold in hand. Powered by an internal 3000mAh battery, the iJust 3 is capable of firing up to 80 watts. Its intuitive four color LEDs are for ease of checking battery level.
The Eleaf Ello Duro sub ohm tank features Bulb Pyrex Glass Tube that can enlarge juice capacity to 6.5ml, with slide top filling design for easy to refill, buttom airflow for nice flavor. Equip with newest Net Coil(HW-N 0.2ohm) and Multihole Coil(HW-M 0.15ohm Coil) systems for pure flavor and huge vapor production.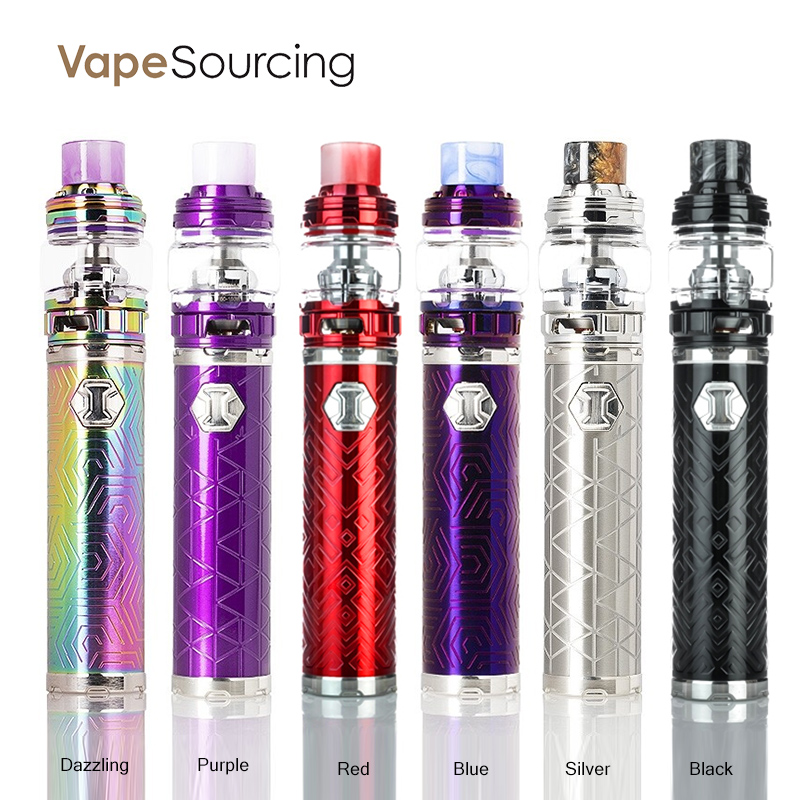 Main Features:
Built-in 3000mAh Battery
Selective 2ml/6.5ml Capacity
Lateral USB Charging
All-new HW-M/HW-N Head
Compatible with HW Series Coils
Four-color LED Battery Indicator
3.Eleaf iJust ECM Kit
Eleaf iJust ECM Vape Pen Kit features a pen style design with a stylish looking with unique patterns, presents a wide array of color options. Powered by an internal 3000mAh battery, the iJust ECM Kit supports a direct output for stable performance.
Pairing with the latest iJust ECM atomizer, featuring 4mL maximum juice capacity with retractable top-fill design, with bottom airflow control, and utilizes new EC Mesh coils(including EC-N and EC-M Mesh Coil) allowing for better flavor and bigger clouds.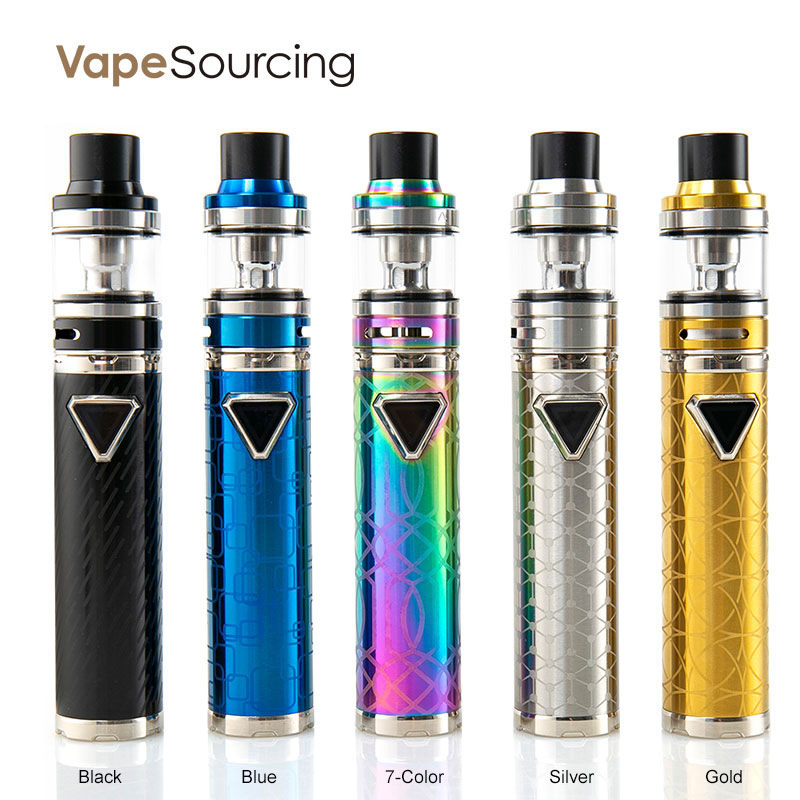 Main features:
Built-in 3000mAh Battery
Selective 2ml/4ml Capacity
All-new EC-M/EC-N Mesh Coil Head
Retractable top refill design
Colorful LED Battery Indicator and Multiple Protections