Recently I have noticed that Aspire has launched a new vape pen kits called Tigon. Don't understand why they called it that, a tigon is a cross between a tiger and a lion. Does the Aspire Tigon means that? And by the way, I want to compare the Aspire Tigon to the SMOK Stick Prince and see if he can beat it.
The Aspire Tigon Kit is a new vape starter of vape pen style kit. Included in the full kit are the Tigon mod and Tigon tank. The main features of the kit appear to be based on the Tigon Tank design. The Tigon tank comes in 2 capacities either 3.5ml standard or 2ml for the EU markets due to the TPD regulations. Aspire say the tank can be used for MTL and DTL vaping styles by changing the coil and the drip tip.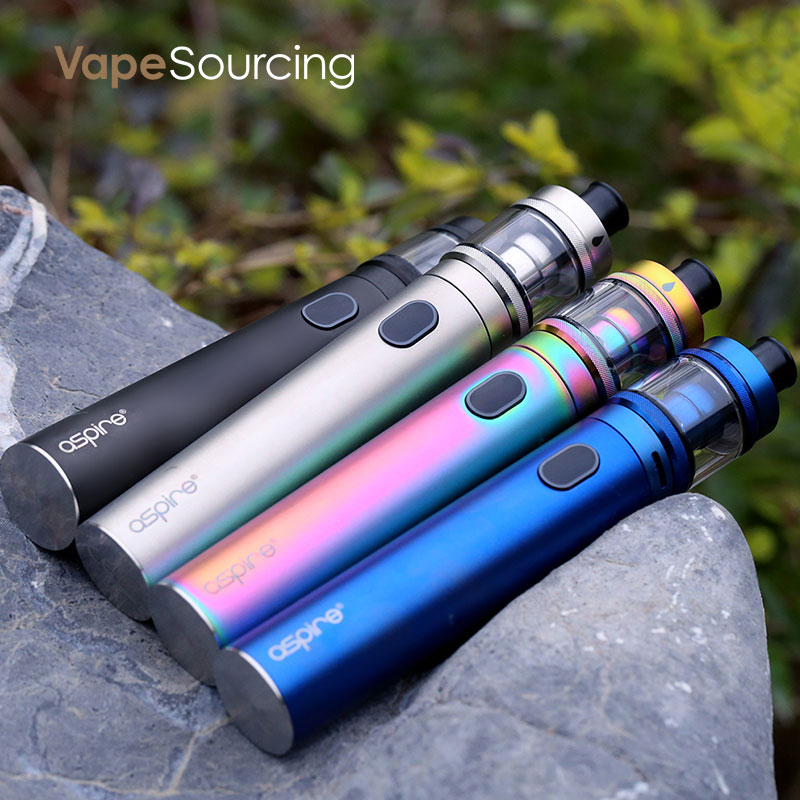 There is an adjustable airflow ring on the base of the tank and for MTL vaping there are 5 holes to tailor the restriction more precisely or a single slot for DTL less restricted vaping. The top cap is childproof and a self-sealing system apparently seals the wicking holes in the tank when you remove the coil to help prevent leaks.
SMOK Stick Prince is a new starter kit with 3000mAh battery and TFV12 Prince Tank. With a hexagonal power button and a sophisticated engraved battery base, the Stick Prince battery provides an excellent feel when you use it. Its large battery capacity ensures that you have a nice vaping all day, through the LED indicators to tell you the specifics of the mod.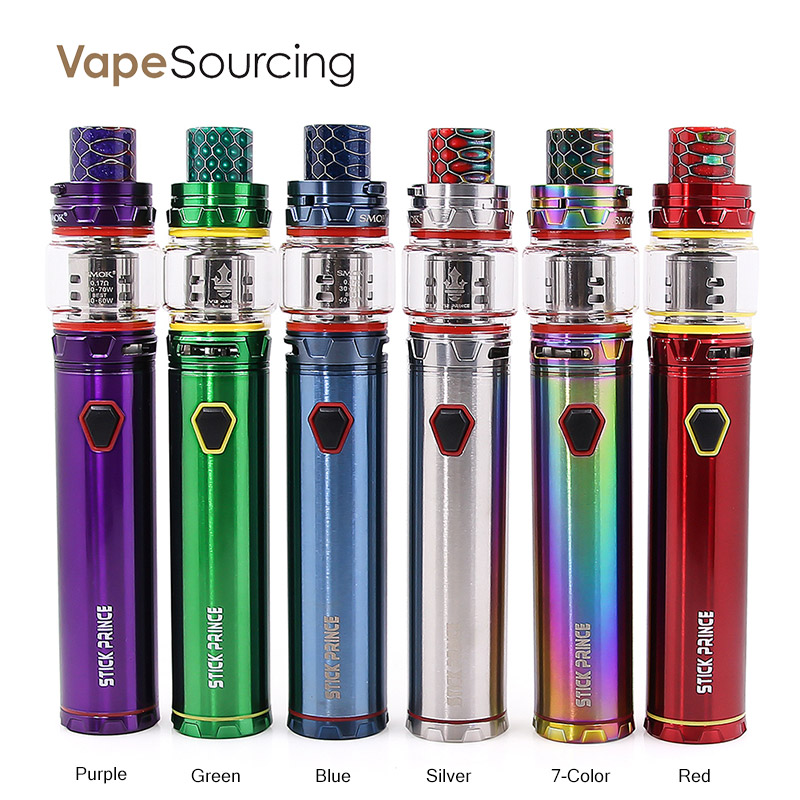 The TFV12 Prince features a top filling system with adjustable bottom airflow and a huge 8ml water tank. For the 2ml EU version, the tank included is TFV12 P-Tank. The new Prince-M4 core also offers a silky, rich cloud.
Do you think the Aspire Tigon will defeat SMOK Stick Prince? I think it will! And where to buy it? Go to vapesourcing vape online cheap to find it!
>Do you also like:
https://vapesourcing.com/sxmini-mi-class-kit.html
>Previous article: