Hey guys, today I will tell you a good news, the smok has released a new pod kit-SMOK Nord kit. The new kit features an improved 3ml juice capacity, a massive 1100mAh battery with micro USB charging, a 0.6ohm mesh coil or 1.4ohm coil for nic salt juices. Let's going to see the differences between smok novo and smok nord!
Design Differences:
The smok nord kit looks quite similar to its predecessor and has available color finishes that include full black, red, prism gold, bottle green, prism rainbow and black/white. The device is extremely portable thanks to dimensions of only 30mm x 18.8mm x 94mm and a weight of just 80 grams. Simply place it in your pocket or bag!
SMOK nord size: 94mm*18.8mm*30mm
SMOK novo size: 88.3mm*24.3mm*14.3mm
SMOK nord weight: 80 grams
SMOK novo weight: 120 grams
SMOK nord Color options: full black, red, prism gold, bottle green, prism rainbow and black/white
SMOK novo Color options: pink, black, green, red, white, blue and prism blue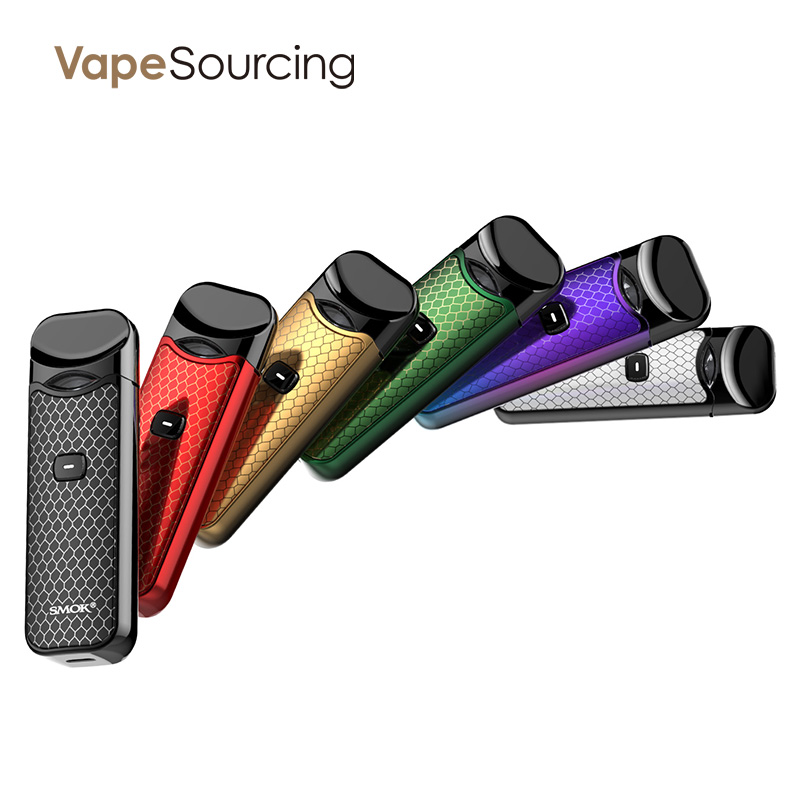 Juice Capacity & Mouthpiece Differences:
SMOK nord has improved the juice capacity to 3ml, but the novo vape only can hold 2ml. The mouthpiece at the top is also a refillable juice pod. Unfortunately, if you are in the EU, you can only get 2ml pods due to regulations. Refilling of the pods is effortless thanks to a side fill port that is built with a rubber plug to prevent leaking.
Coil Differences:
SMOK nord has two new coils built in the smok nord cartridge. The first is a 0.6ohm mesh coil which should be used with standard e-liquids. The mesh inside results in faster heating and massive vapor production. Or, you can use the included 1.4ohm coil which is perfect for mouth-to-lung style vaping and will result in an excellent throat hit, especially with high nicotine or nic salt based e-liquids.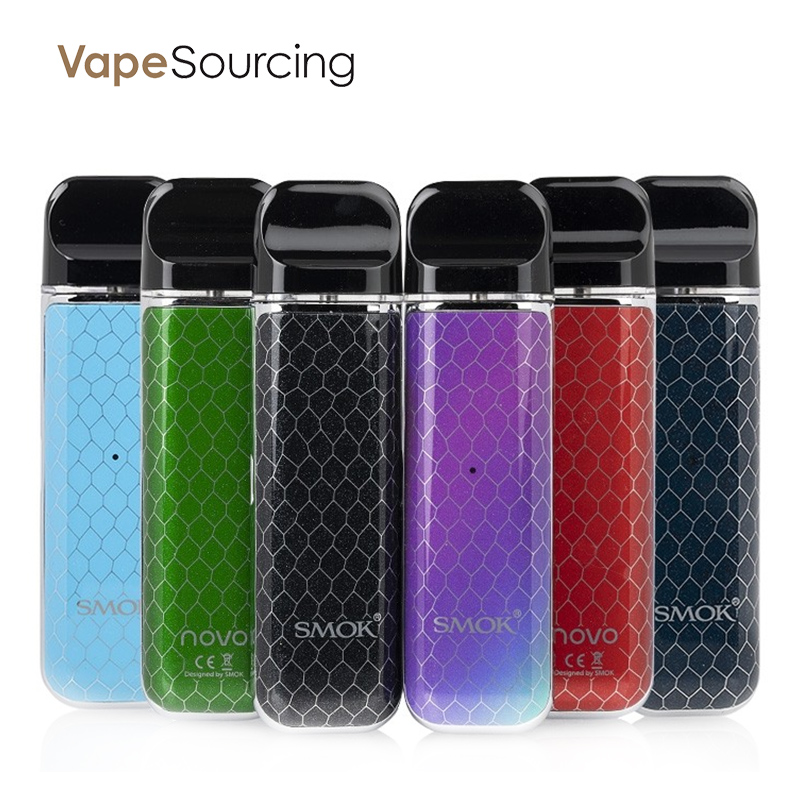 Vape Times Differences:
An integrated battery inside the mod section of the Smok Nord has a 1100mAh capacity which is massive for a pod system. Since the output from the coils tops out at 15 watts, you should be able to vape all day without a recharge via the micro USB port. By the way, the novo kit's battery is only 450mAh.
In a word, To avoid potential risks, the Nord has been built with multiple safety features. These include lithium battery, short circuit, low voltage, and Powerpuff protections. And it's long vape times will beat the SMOK NOVO I'm sure. Btw, also I want to tell you a good news is that our vapesourcing vape shops now can pre-order the new NORD kit, go to have a look, please!
>You may also want:
https://vapesourcing.com/smok-nord-coil.html
>Read more:
Big News About SMOK Vape: Mag Grip Kit & R-Kiss kit Are Come Out