Applying metal paint process, the Curdo Polaris Kit is fashionable and exquisite. It is designed with classic contrast color to make the "golden section" with simple and strong lines. The arc chamfer makes it easy to fit the palm and brings comfortable grab feel. Curdo Polaris is powered by built-in 400mah battery and adopts the latest energy-saving technology to provide stable power.
Featuring four adjustable voltage and magnetic atomizer connection with closed-fit design, the Polaris Kit is aimed to give you a better experience. The voltage and power status will be indicated by LED light, so that you can keep track of the state of your device. The 1.0ml Canna atomizer adopts 2.2ohm ceramic coil, best for thick oil and high nicotine juice. It also provides multiple safety protections to avoid potential risks, delivering a safe vape to you.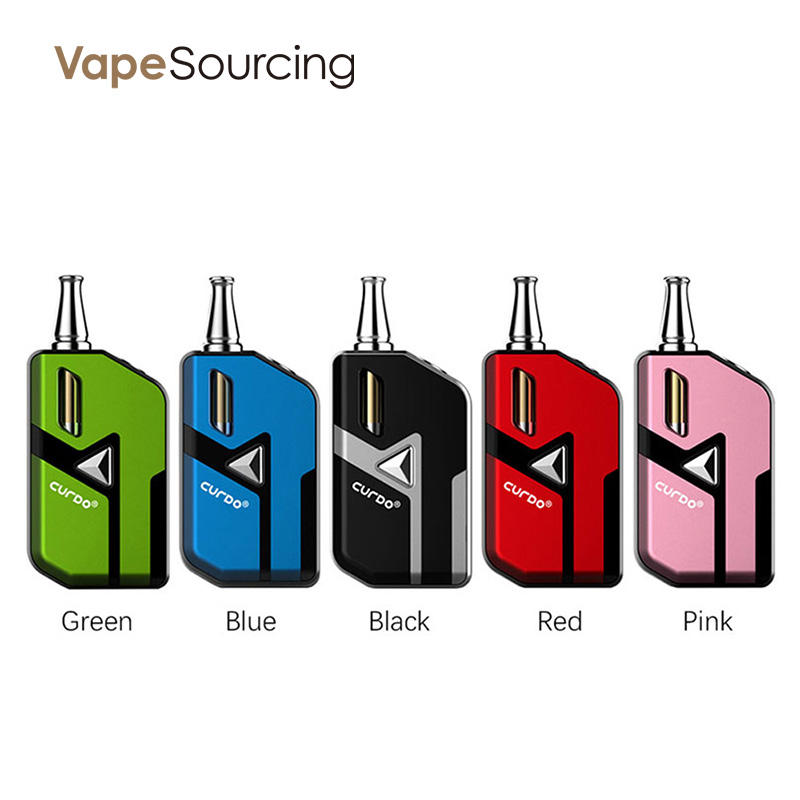 Parameters:
● Size: 64 * 38 * 17.5mm
● Battery: Built-in 400mAh battery
● Voltage Adjustment: 3.2V/3.5V/3.8V/4V
● Coil Material: Ceramic
● Capacity: 1ml
● Coil Resistance: 2.2ohm
● Resistance: 1.0-3.0ohm
● Interface: 510
As a simple yet functional device, Curdo Polaris Kit will become the next favour in your palm. Best of all, it is now available on the e cig online store for a considerable price and in a variety of stylish colours.
You may also like:
geekvape aegis x
smok mag p3