An updated rendition to the original Vfeng Kit, the Snowwolf Vfeng-S Kit integrates an updated chassis constructed with zinc alloy and durable plastic elements to create a lighter shell while maintaining the high-performance features. It has a mechanical robot shape, consisting of Vfeng-S Box Mod and T3 Clearmizer. It is powered by dual 18650 batteries, which are hidden behind the hinged battery door cover.
The center of the Snowwolf Vfeng-S lies a large 1.3 inch TFT variable color display screen, providing intuitive user interface with real-time vaping data. The LED light-up feature located on the back of the device within the Snowwolf logo cutout is fully customizable, offering a spectrum of vibrant colors.
With the support of the Snowwolf series latest chipset, it is capable of a maximum output of 230W, multitudes of settings, and comprehensive temperature control suite. Under temperature control setting, it has temperature coefficient of resistance (TCR) adjustment, which is a proprietary technology to adjust resistance of a wide range of heating elements to different ranges.
Pairing with the device is the Snowwolf T3 Tank, measuring a 23mm diameter with 2.8ml liquid capacity. It adopts top refill design, making e-juice filling convenient without leakage.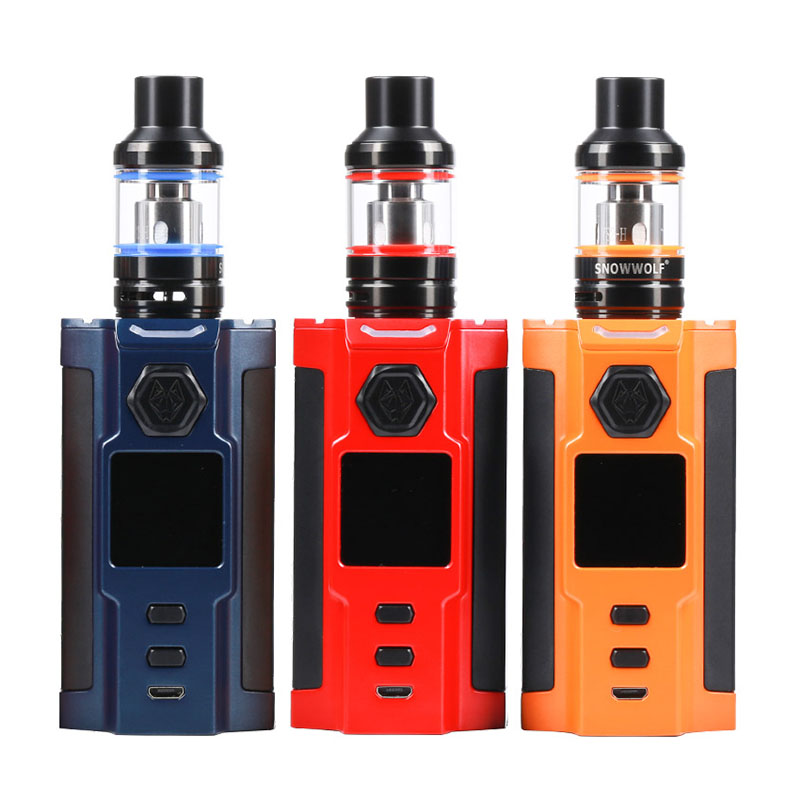 Parameters:
● Mod Size: 46 * 34 * 87mm
● Material: Zinc alloy + plastic
● Battery Capacity: 2 *18650 (not included)
● Max Wattage: 230W
● Screen: 1.30 inch TFT color screen
● Tank Size: 24 * 55 mm
● Tank Capacity: 2.8ml
● Connection Threading: 510
Snowwolf is renowned in vaping circles for producing some seriously good vaporizers and mods, the Snowwolf Vfeng-S is no exception. They have continued the much loved Vfeng series of vaporizer with the Vfeng-S.
You may also like:
vape online store promo coupons
pnp rba fr