In recent year for 2021, the Dead Rabit doesn't seem to be as active as in previous years, instead, it's Hellvape's series Helheim that is a rising star. Today we will see the Hellvape Helheim S RDTA, as a classic representative for review.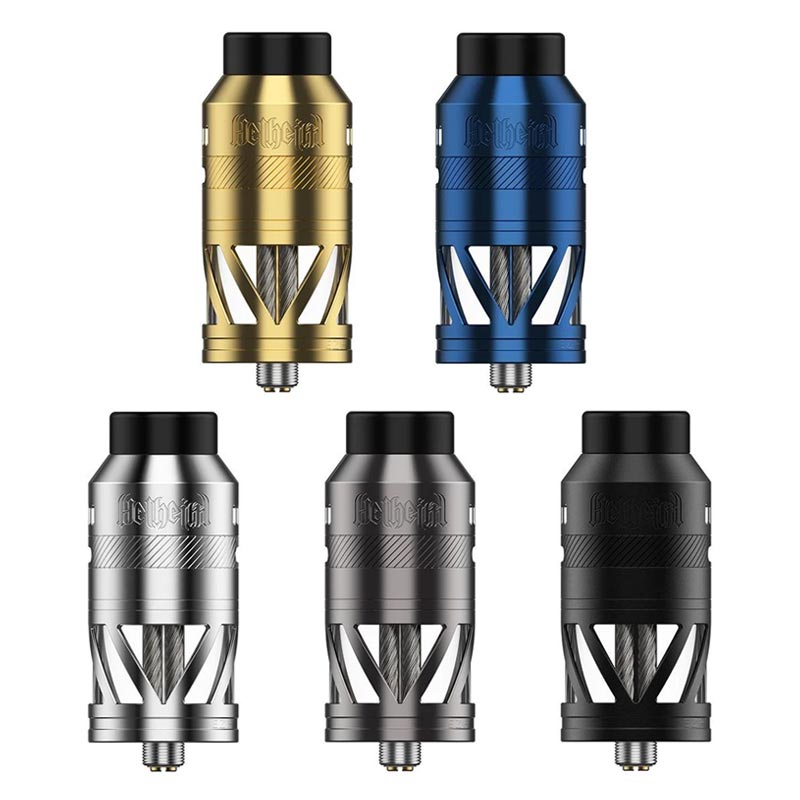 Specifications
5ml juice capacity
TPD juice capacity: 2ml
Dual top filled juice ports
Single coil build deck
Lots of room for building
Postless deck
Feature
The Helheim S RDTA also features a versatile airflow, consisting of a double honeycomb top trough with 10 small holes, which produces huge steam and undisputed flavor. And, there's a bottom air slot, which means you can set the RDTA vape for the bottom and side airflow, bottom-only airflow, or top-only airflow.
Design
Hellvape Helheim S RDTA is designed and developed in Germany with a columnless deck compatible with single coils. Since there are no posts, there is a large, open space with plenty of room to build your favorite coils.
Size
This rebuildable drip tank atomizer also enhances the juice flow to the coil. As you can see, there are two strands of wire inside the chamber that effectively transfer the e-juice to the cotton of the coil to prevent spitting back and dry swipe. These 316 stainless steel wire strands measure 7mm x 7mm x 3mm.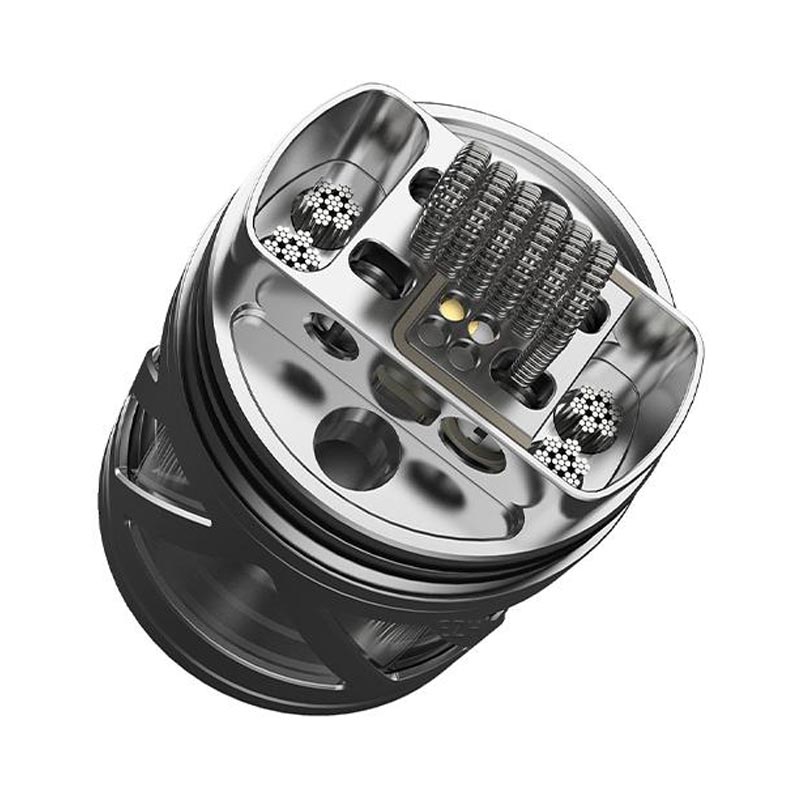 Vape Juice
With that said, refilling the 5ml reservoir is a breeze thanks to the dual e-liquid holes for easy infusion of vape juice. However, if you are in the EU or UK, you will receive a 2ml version of Hellvape Helheim S RDTA due to regulations.
Summary
Since this is "RDTA", it's a mix of RTA and RBA…The top of the tank is the RBA and the deck is above the tank section. If you would like to learn about more RDTA from Hellvape, you can also see this post: https://vapesourcing.blogspot.com/2022/01/designed-and-engineered-specifically.html
Other vape devices we guess you prefer:
koi cbd in stock
CBD vape pen fresh mint