The geekvape flint is a 950 mAh tube style mod with an MTL tank that uses NS 1.6 ohm atomizer coils. The NS stands for nicotine salts. The Flint mod is powered by an internal 950 mAh battery. For vaping a 1.6-ohm atomizer, 950 mAh should last a full day of vaping. There are no adjustment buttons, but by three clicks of the fire button, the user can choose from three different power settings.
Moving on the Geekvape Flint MTL vape tank, it is made of stainless steel, has a top fill design, adjustable bottom airflow, and an MTL drip tip. By the way, an MTL drip tip has a smaller bore than a sub ohm drip tip. The narrow bore is better for MTL style vaping.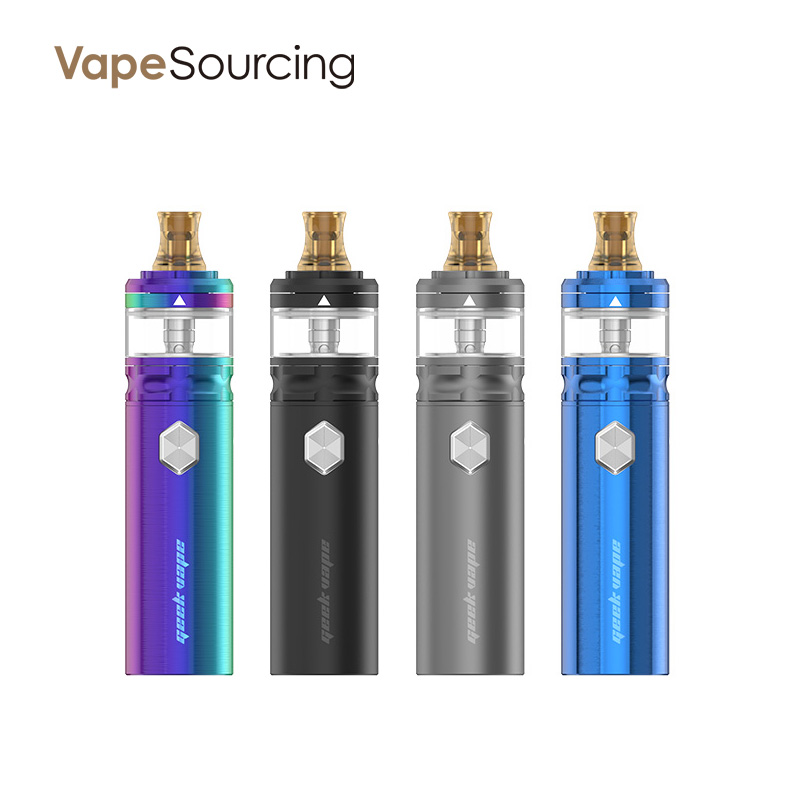 A tube style mod is portable and easy to use. This style of device is easy to carry in a shirt pocket. We do recommend turning off a tube style mod before putting it in a pocket or purse in order to avoid accidentally activating the fire button. But there is a 10 second cut off as a safety feature.
>>Check out vapesourcing best vape shop online to purchase the Geekvape flint kit now!
Geekvape Flint MOD Specs
Dimensions: 22 mm diameter by 55.6 mm tall
Three voltage outputs: 3.2 V / 3.5 V / 3.8 V
Geekvape Flint built-in battery is 950 mAh
Fast Charging at 5 Volts / 1 Amp
Low voltage warning
PCBA high-temperature prompt: 80℃ (ideal for salt nic)
10-second cut-off safety feature
Max output voltage is 4.2 V
Flint Mod Standby current: ≤10μA
Atomizer Resistance range: 0.5-3.0 ohms
510 thread
By the way, do you know what's the best nicotine salt e liquid?
In a nutshell, nicotine salt vape juice is a type of e-liquid made for MTL vaping with atomizers above 1.0 ohms. Moreover, nic salt juice has a much higher nicotine level so there is more punch in less vapor. Salt nic is extracted from a different type of nicotine found in the tobacco leaf. It is considered a more stable form of nicotine. Vapers can inhale more nic salts without the harshness. Fortunately, Geekvape has developed the Flint NS atomizer coils specifically to vaporize salt nic.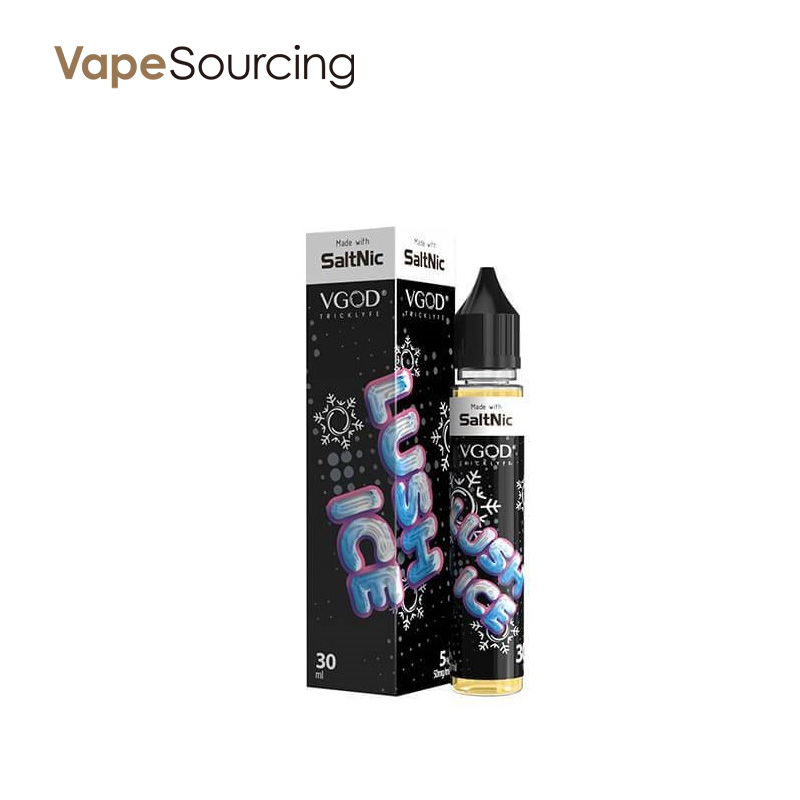 Recommend a best saltnic e juice-vgod saltnic lushice which is better for the geekvape Flint NS atomizer coils!
>Read more here: