The voopoo drag max kit is very much like the Drag 2, with 5-177W output and 2×18650 batteries are required to provide the power. Inside the mod is the GENE.FAN 2.0 chip which gives 2 user modes. As always Gene chip devices fire up insanely fast. I always like the Voopoo chip sets, they have one of the nicer interfaces as well. It is not a regular box mod, but it's a dual battery pod-mod that uses the same PnP pod tank and RTA tank as on the DRAG X/S.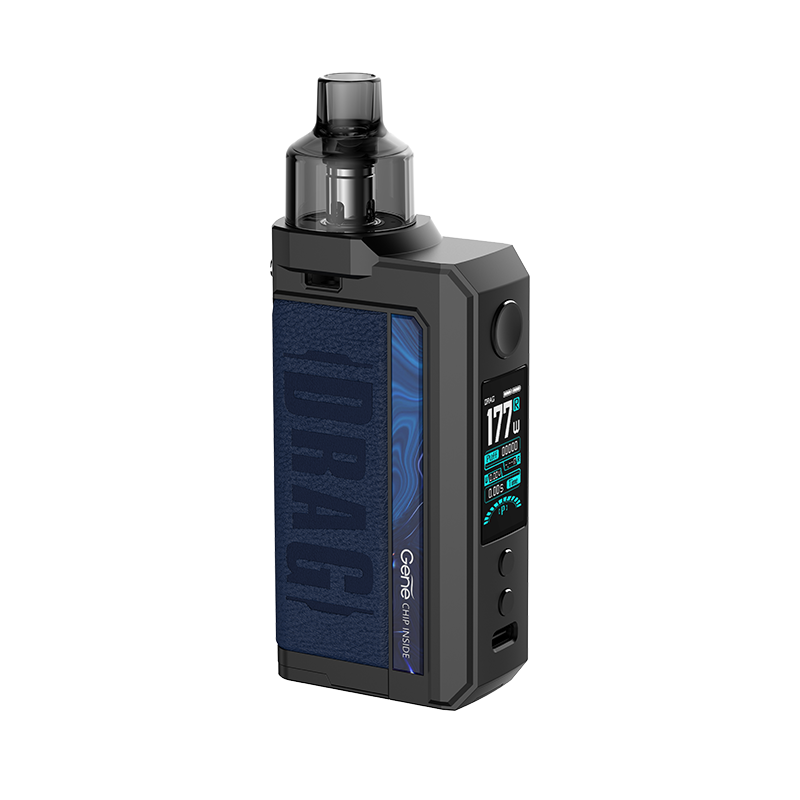 It is a very good looking pod mod kit with its metal build and leather finish. It lays nicely in the hand and the leather finish gives it a nice feel, but for a pod mod it gets bulky and heavy in my opinion, two batteries just adds so much weight to it. Screen is large and bright (not brightness adjustable) and allows for choosing between two different themes. One theme is like all Voopoo pod-mods with a screen displaying horizontally. The other theme is actually displayed vertically but looks very interesting. Overall the screen is nice to look at and it is easy to define the details that are important to be found. Like the fact it has dual battery indication.
PnP coils are good coils, they deliver proper flavor and perform quite well. For me they are not the best coils on the market and sometimes I have a feeling that the flavor drop is already occurring after 4-5 days, something I don't have with other coils in pod-mods. Of course, that depends on the juice and wattage you vape at.
Conclusion:
I recommend this device for those that like pod-mods and need some more battery capacity. If you have a Drag X or S then you can interchange with this pod-mod since the pods are exactly the same. You can also find more pod-mods you like from Vapesourcing.