Today I will recommend you the latest popular pod vape kit – Lost Vape Lyra  Pod Starter Kit, welcomed by many vapers, which is a small and elegantly pod kit from Lost Vape. When we refer to Lost Vape Lyra Kit, it will let me think of another new pod system kit named Eleaf Tance kit, because they loos so similar from its appearance.
This best pod system kit are made of the durable resin and zinc-alloy chassis materials, and it's powered by a 1000mAh battery with the wattage ranging from 10W to 20 W. And the indicator LED allows for the current voltage level of the internal LiPo battery to be easily read.
The pod of Lyra adopts new Lyra coils, with both 0.6ohm mesh and 1.4ohm coils, suitable for nicotine salts and regular e-juice, and it can hold 2ml e-juice for your daily vaping.With the single firing button, it brings a simple vaping experience.
Main Features:
Mini compact design, with one fire button
Built-In 1000mAh Battery
Smart improvement for installing or taking off the pods, easy to fill
Advance Lyra mesh coils series
Intelligent Battery Life Indicator
Multiple Protections
Supports USB charging
So how about the Eleaf Tance kit? It is powered by 580mAh built-in battery with 10W max output. And there is also a little bar LED light to show the battery level. Moreover, it supports type-c charging, which can be fully charged in a short time.The included Tance Cartridge features innovative rotary refilling and leakproof design, which will bring you a great vaping experience.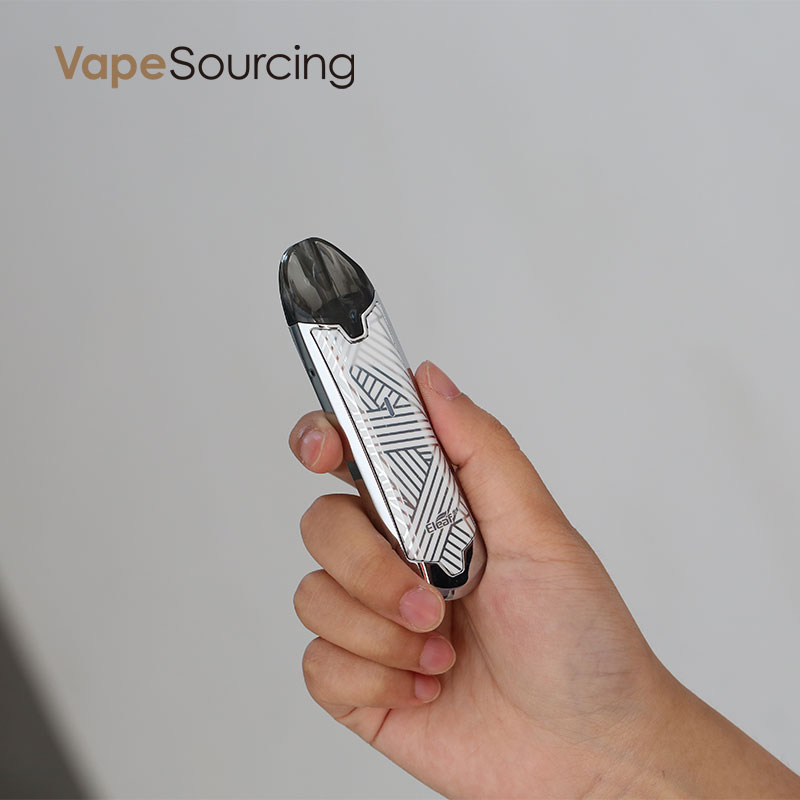 Main Features:
580mAh built-in battery & 2ml pod capacity
10W max output
Support Type-C charging
Innovative rotary refilling & leakproof design
Two kinds of intake airflows
No button design, easy for operation
You may also like this pod vape kit below: