Coming as part of the K Lite Kit, Aspire K Lite Mod can match with most 510 threaded tanks. Built-in 900mAh rechargeable battery, K Lite is perfect for the all-day vapers. The Micro USB charging port is located at the bottom of the device and when charging, the LED will illuminate to indicate the state of charge. It features 5 incrementally stronger voltage outputs to help you find the perfect output level to match the attached atomizer or tank.
All modes are controlled by one simple button, this device is simple and easy to use, even for the most novice of vapors. Situated in the middle of the exterior chassis, the K Lite possesses a 0.69 inch OLED display screen to show you the crucial vaping data. Finally, this mod comes with all the safety features that Aspire is famous for to make you use with confidence, such as overheating protection, overcharging protection, low voltage protection, short circuit protection, and automatic cutoff.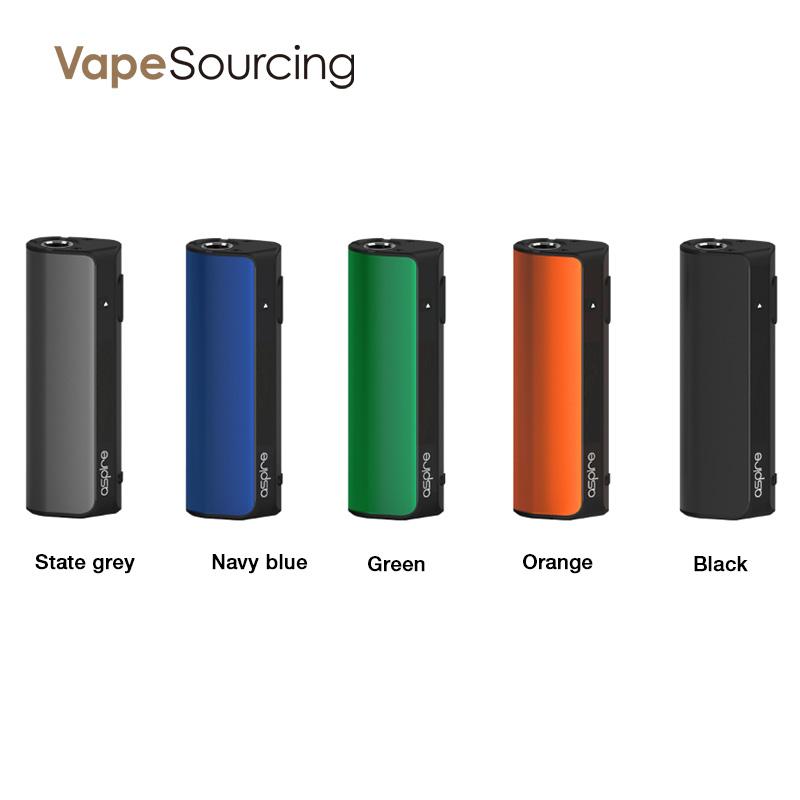 Parameters:
● Size:75mm * 26.5mm * 17mm
● Battery Type: Built-in LiPo
● Battery Capacity: 900mAh
● Port: Micro USB
● Power Options: 3.0V, 3.5V, 4.0V, 4.5V, 5.0V
● Resistance Range: 0.8ohm – 3.0ohm
● Thread: Threaded 510 connection
● Material: Zinc-alloy chassis construction
The compact and sleek design makes this mod fit perfectly into your hand and seamlessly slip into your pocket, purse or any other accessories that you may have. Get one now to tailor your vaping experience!
Maybe you are looking for:
snowwolf afeng30 cost
think vape thor cost