The Innokin Coolfire Z80 Kit is developed by Innokin. The Box Mod uses an ergonomic zinc alloy body and is painted in four color combinations. The back is rounded under the handle and decorated with stitched faux leather inserts.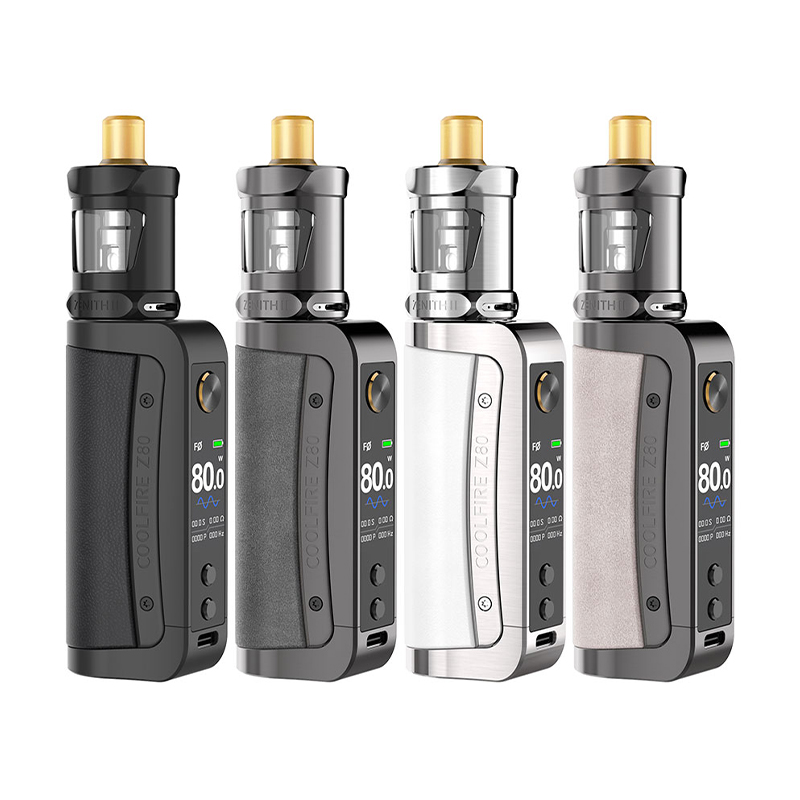 Parameters
Tank: Zenith 2
Max.output current: 28.5A
Resistance range: 0.1ohm-3.5ohm
Body material: Zinc-alloy
Thread material: Stainless steel
Thread type: 510 thread
Charging current: 5V/1.7A
Charging indicator: The display shows the charging status
A sleek control panel, consisting of an ignition button, a display, several small keys and a USB-C port, stretches along the narrow front side. The diameter of the landing site is limited to 25 mm. The use of the battery compartment is restricted by the unscrewed lid with a hinged key.
A proprietary circuit board with a power range of 6 to 80 watts is responsible for control and safety. In addition, preheating and alternative refreshing modes are provided to refresh the flavor and extend the service life of the winding.
An external 18650 battery is used as a battery. Charging should be carried out via USB Type-C with a current of 1.7A. The available resistance range is 0.1 to 3.5 ohms.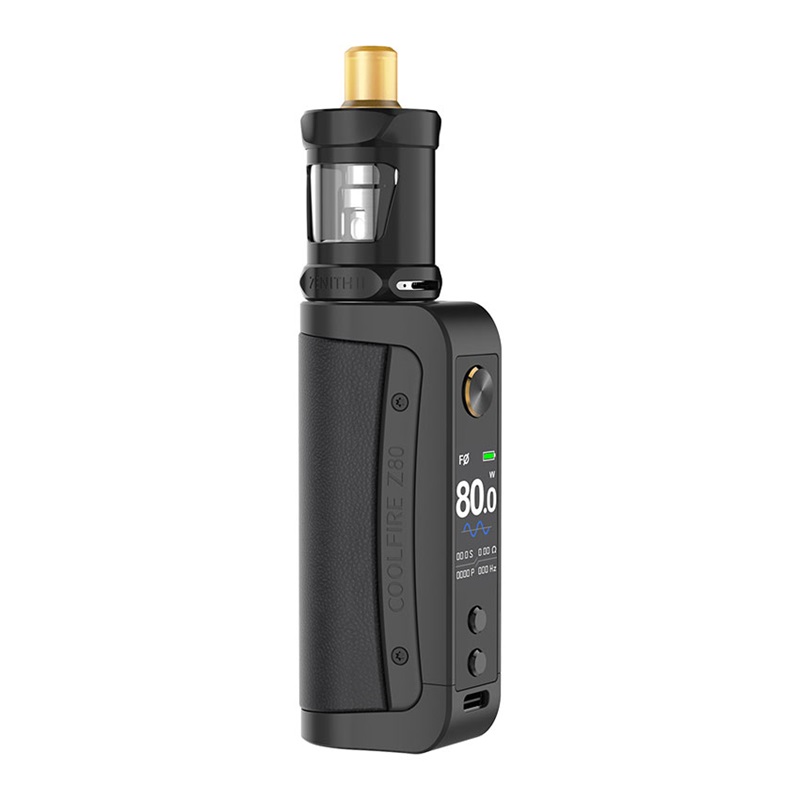 The module comes with Zenith 2 with a 5.5 ml protective flask. The filling hole is hidden under the rotating cover. For different types of airflow, the dripper is implemented in duplicate. The pre-installed 0.3 ohm evaporator is located under the dome.
In addition, there is an additional option that retains the 0.8 ohm resistor. The tightness can be adjusted through the ring on the bottom of the vape tank.
Other kits we recommend:
best vaporizer 2021
best rincoe jellybox mini mod